Programme Manager Jobs
Companies who are taking business change and transformation seriously make sure they have the most important element at its heart: a great team. And while the programme director or the board in general steer the programme and make the key global decisions, they need exemplary managers to work alongside the C&T team to ensure it is delivered. Overseeing the team or part of the team is the job of programme managers.
Depending on the size and nature of the company, the scope of the team in place and the changes or transformations the company is undergoing, the programme manager oversees a single workstream or several simultaneously. They are the link between the employees performing the change and the board, and as such have an important role in reporting problems as well as successes, and also have a consultative role from above and below. The smooth, efficient running of a C&T programme depends upon good programme managers ensuring those workstreams are flowing as smoothly as possible.
The skills required
Previous management of workstreams in a business change and transformation context will almost always be required of the programme manager, although some companies will promote promising C&T team leaders to management positions if they can demonstrate advanced aptitude and experience in the same sector. You need to be organized and able to deal with complex, ever-changing facts and figures on the ground and interpret them into actionable insights.
As with all intermediate mangers, your communication skills must be excellent. You can receive anything from detailed instructions to an overall goal from the board, depending on the arrangement, and those instructions are filtered through you into the team. You need to be adept at sharing relevant information in a clear and concise way and to be available and approachable enough to take instruction, advice and queries well from both directions.
Programme Manager Jobs in South Yorkshire
Situated in the region of England known as Yorkshire and the Humber, South Yorkshire is a metropolitan county that was established in 1974. It shares borders with Derbyshire, Lincolnshire and Nottinghamshire, as well as West and North Yorkshire and the East Riding of Yorkshire.
Those seeking Programme Manager positions in the region will have various options to consider, as it is home to a number of large settlements, including Sheffield, Doncaster, Barnsley and Rotherham.
For much of the region's modern history, South Yorkshire has been known for its mining industry - particularly coal - and steel production. Innovations in the 17th and 18th centuries included crucible steel and stainless steel and during the Industrial Revolution, the region was extremely prosperous.
The local economy went into steep decline during the latter half of the 20th century, but over the last two decades it has seen a significant amount of redevelopment.
Today, South Yorkshire has a thriving retail and service sector, while a number of business parks, manufacturing facilities and innovation centres have also sprung up in recent years. Just some of the companies that can be found in the area include Ronseal, confectioners A.L Simpkin & Co, Plusnet and the Ardagh Glass Group.
What's more, a number of warehousing and distribution centres are located in the region - these are operated by firms like Next, IKEA, Tesco and Amazon.com.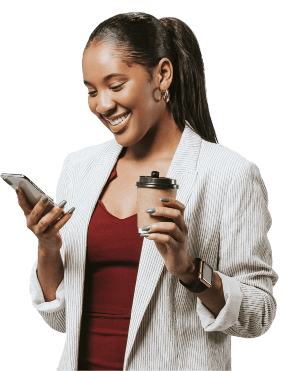 Find Programme Manager Jobs with Cast UK
Cast UK is a specialist recruitment consultancy that deals with business change and transformation jobs only at manager and director level. This focus is what keeps candidates and employers coming back to us as their needs change.
Companies going through business change and transformation are right now looking for excellent, experienced managers to see their programmes through. If yoKo revisions completedu have experience in this field, take a look at the jobs we have on offer and see if any would suit you. Better still, call Cast UK today on 0333 121 3345 so we can get your name on file and let you know the moment a relevant position becomes available.
Contact us
Similar roles we recruit for
ROLES