Purchasing Analyst jobs
The procurement operation of any company will play a huge part in its costs, and therefore its profits and stability, so it is not something that can be left to chance. The purchasing analyst will be in charge of gathering data from various sources within a company and using the data to create precise performance charts to be viewed by key decision makers within the company. The quality of forecasting and the ability to spot areas where major savings can be made will be at least partly dependent upon the ability of the purchasing analyst to glean the most appropriate data from what could be a highly complex set of statistics.
The role will involve two very different but equally important lines of communication open: with people and with the digital resources. They should form close relationships with every manager and buyer who has direct contact with the materials or goods that are part of his or her remit in order to get a better feel for the direction the purchasing operation is taking and catch wind of any plans for the future that could affect the business, as well as to find out how any plans that have stemmed from their own analysis are going.
The digital channels will be the conduits to the raw data on which he or she will be basing the analysis, and thus a full understanding of the system(s) being used will be required. All members of the purchasing team and the purchasing analyst should be fully synchronised when it comes to using the computerised systems, and the analyst should be able to access any critical information held in them.
The skills required
Much of what the purchasing analyst does will be carried out at the computer, so he or she should be extremely competent at computing, particularly in extracting data from disparate sources and manipulating them to create meaningful analytical calculations. They should also be able to represent these data in clear ways, be it in figures and tables or graphically, using slide presentations and such like.
The whole range of interpersonal skills will be required to do the job effectively, so purchasing analysts will need to be as good at listening and absorbing information as they are at relaying their calculations and findings to the relevant parts of the company. On their data much of the company's finances rest, so just as important as the accuracy of the figures will be the ability to clearly communicate them.
Purchasing Analyst Jobs in Wales
Known for its stunning coastlines and charming villages, sweeping landscapes and bustling cities and towns like Cardiff, Swansea, Barry, Newport and Aberystwyth, Wales offers an array of opportunities for those seeking Purchasing Analyst vacancies.
With the dawn of the Industrial Revolution, the Welsh economy expanded significantly and the few small industries that existed before the 18th century - such as agriculture, milling, textile production and mining - all grew rapidly.
Techniques for copper smelting were developed in Swansea, while ironwork, slate quarrying and coal mining were also big business. Meanwhile, the Cardiff docks were extremely important during the 19th century for the shipment of coal and steelwork.
Today, Wales has a predominately post-industrial economy and the service sector has grown significantly since the end of the second world war. A number of financial companies have regional headquarters here, including Legal & General, HBOS, ING Direct, the AA and BT.
In addition, the Driver and Vehicle Licensing Agency is situated in Swansea - it maintains a database of vehicles in Great Britain and deals with other tasks like selling private number plates and issuing licences.
While heavy industry in Wales has declined over the years, the country is still home to a number of manufacturing and steelmaking facilities. Indeed, the Port Talbot Steel Works produces around five million tonnes of steel every year. There are also two oil refineries in Milford Haven, as well as a Ford engine factory in Bridgend.
Agriculture and food production are another element to the Welsh economy, while forestry and fishing are small but thriving industries in the region.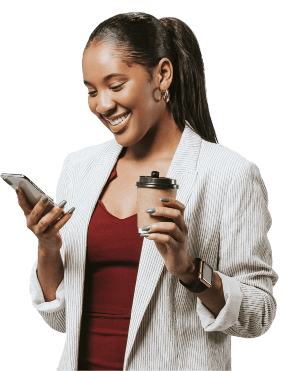 Cast UK's procurement opportunities
Cast UK were founded by specialists in the fields, and our consultants are all from these backgrounds too, so we have in-depth knowledge of what employers and candidates are looking for. Employers come to us to find candidates because they're confident that we'll help them find the most appropriate managers and executives.
If you're moving house, please see if there are any positions available in the area you're moving to; and if you're simply looking for more fulfilment in your working life, there could be an employer looking for the skills you have. Cast UK have jobs all over the UK, so we are well placed to find you work in logistics, procurement or supply chain wherever you are located or plan to locate.
When we have your details, we'll be able to start matching you with positions as soon as they arise, so do get in touch if you're looking for a job in procurement.
To find out more about how Cast UK can help you recruit a Purchasing Analyst for your business or find you a job as a Purchasing Analyst then contact one of our consultant team on 0333 121 3345.
Contact us
Similar roles we recruit for
ROLES