Supply Manager jobs
Demand can be an unpredictable beast, and taming it is the holy grail of any manufacturing operation. In most cases there will be a reliable background demand, relatively predictable seasonal demands, plannable increases following sales and marketing campaigns and finally the almost random element of events that take manufacturers by surprise. The reason this can all be a problem is that materials cannot be conjured up from nowhere to meet demand – they need to be sourced, and a shock to the manufacturer's system will probably also be a shock to the supplier's when the order comes in.
This is why supply needs to be given a good deal of attention and have a dedicated team ensuring its constant activity. The supply manager will oversee a team of purchasers and analysts who will be on a never-ending mission to reconcile current stock levels with forecasted demand. Under the manager's instruction, they will be seeking out the best deals from suppliers and putting in orders in a timely manner to ensure delivery.
For the manager's part, he or she will be in regular contact with the sales and marketing teams, the shop floor, senior management and the suppliers themselves to keep the factory supplied with the raw materials needed for their processes.
The skills required
The supply manager will first and foremost need people management and communication skills. They will be dealing with a diverse set of stakeholders from boardroom to factory floor, sales and marketing to suppliers. The information shared must be precise, accurate and timely if the manufacturing is to take place in an efficient and customer-friendly way.
Organisational skills are also vital in the supply manager. The tangle of demands from higher up the chain has to be reconciled with the capabilities of the suppliers, and much work will be done planning deliveries so that they arrive with the minimum of cost in terms of procurement and storage.
Supply Manager Jobs in Loughborough
Loughborough is a town in the north of Leicestershire, close to the Nottinghamshire border. It has been a market town since the Middle Ages, serving the cities and villages in the vicinity, but it is perhaps best known in modern times for its university. Loughborough is in the middle of a triangle formed by Leicester, Nottingham and Derby (all of which have their counties named after them), which are all roughly 10 miles (16 km) distant. Loughborough is served by the M1 motorway, and the A6 runs through the town on its way to Leicester. The town has good railway links to the aforementioned cites.
Loughborough University is generally regarded as being one of the best universities in the nation, but if its sports and engineering subjects are isolated, it could easily be in the top three or four. Much groundbreaking research has gone on in these fields, and the university attracts sporting coaches and strategists, aerospace engineers and students of certain crossover disciplines such as motor racing. Although best known for these technical disciplines, the university does offer the full range of subjects.
Loughborough is not particularly industrialised, but it does have several technical and research parks that are linked to the university. The town remains a thriving market town and the student population ensures its entertainment and nightlife needs to be kept well stocked. Taken together, this could be promising for anyone seeking Supply Manager work in Loughborough itself, but with three quite industrialised cities on the doorstep, the outlook appears even brighter.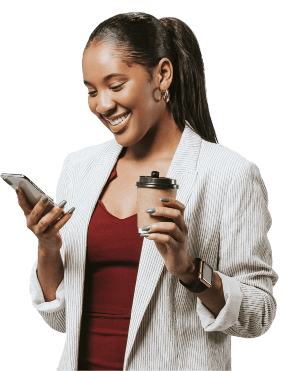 Cast UK's supply chain opportunities
People approach Cast UK for a number of reasons, whether seeking more job fulfilment or simply relocating with the family, so it's good to know that we always have the complete range of positions available nationwide. We are a growing force in logistics, procurement and supply chain recruitment, partly because these are the only sectors we deal with. Our founder members and consultants all have backgrounds in these jobs, so we know what employers and candidates are looking for in their staff and careers respectively. Thanks to this focus, many employers come to us first to create a candidate shortlist because they know we'll deliver the best people to them. Please see what's available in your region and if you've seen something you're interested in, do get in touch – whether it's today or tomorrow, we might have the best position for you.
To find out more about how Cast UK can help you recruit a Supply Manager for your business or find you a job as a Supply Manager then contact one of our consultant team on 0333 121 3345.
Contact us
Similar roles we recruit for
ROLES