Account Manager - Brighton
Account Manager jobs
Customer retention is one of the most important aspects of running a logistics business. As with any business, retaining profitable and reliable clients can make you the envy of your competitors by minimising the time and effort spent chasing new clients.
But retaining clients is not just about sitting back and enjoying the ride; it's an active craft, involving constant communication with clients and senior management to ensure smooth running, met deadlines and fulfilled aspirations. Account managers are therefore a key employee in the customer retention effort.
Reporting to the account director and senior management, the account manager is a human interface with the clients. They will know their clients' demands intimately and in turn, the client should appreciate the personal service and understanding. In large companies with many clients, this would be impossible without the account managers.
An account manager might also have a team of subordinates dealing with specific clients or sectors, and the manager will need to not only instruct them but also remain completely aware of what they are doing strategically and in detail.
The skills required
The account manager will need to be a flexible person, able to deal with different clients in their own unique ways. A deep knowledge of logistics and the industries they are dealing with will be essential. As they will be trusted by the customers to deliver on promises they make, they must also be able to both stay well connected with those within their company who make delivery possible, but also realise the limits of possibility so as not to overpromise and underdeliver.
Good, accurate reporting skills will be required, and a strategic mindset, able to interpret goals from management and account directors and turn them into results, will be essential.
Typical roles we recruit for
ROLES
Account Manager Jobs in Brighton
A seaside city on the south coast, Brighton is an energetic location known for its friendly atmosphere, pebble beaches, buzzing nightlife and quirky charm.
It has long been a favourite weekend getaway for Londoners seeking a bit of sunshine and sea air and in 1787 the Prince of Wales set up his holiday home here, creating an extravagant building now known as the Royal Pavilion.
The tourism industry further increased when the London and Brighton Railway arrived in 1841, making day trips easy between the resort and the capital.

Of course, there's far more to Brighton than the social scene and those seeking Account Manager vacancies will have a good range of options to consider.
The city's economy, which was mainly based in manufacturing and engineering during the 19th century, has been transformed over the last 30 years. These days, Brighton is home to a number of businesses based in digital media - Like FDM and Semantio - and it has earned itself the nickname Silicon Beach.
Financial giant American Express has its European headquarters in Brighton and employs thousands of people in the city centre.
Cosmetics company The Body Shop was founded here in 1976; it is now part of the L'Oreal group and is now based in nearby Littlehampton.
In addition, Brighton is home to two large universities, a number of tourist spots, various retail centres and the UK's second largest arts festival, which occurs every May.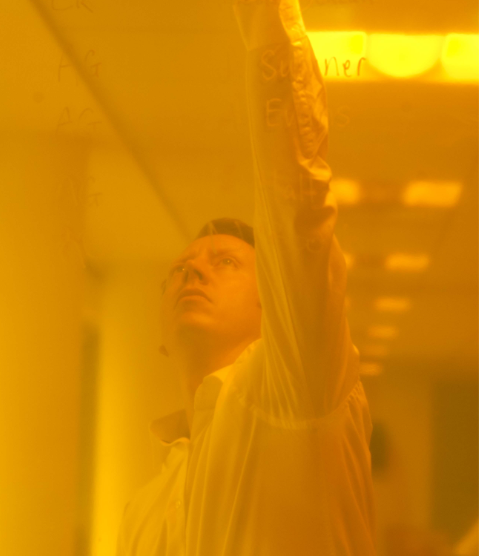 Whether you are a client or a candidate, getting to know you helps us to understand and anticipate your needs. Why not get in touch and see just what we can do for you today?