Account Manager - Mansfield
Account Manager jobs
Customer retention is one of the most important aspects of running a logistics business. As with any business, retaining profitable and reliable clients can make you the envy of your competitors by minimising the time and effort spent chasing new clients.
But retaining clients is not just about sitting back and enjoying the ride; it's an active craft, involving constant communication with clients and senior management to ensure smooth running, met deadlines and fulfilled aspirations. Account managers are therefore a key employee in the customer retention effort.
Reporting to the account director and senior management, the account manager is a human interface with the clients. They will know their clients' demands intimately and in turn, the client should appreciate the personal service and understanding. In large companies with many clients, this would be impossible without the account managers.
An account manager might also have a team of subordinates dealing with specific clients or sectors, and the manager will need to not only instruct them but also remain completely aware of what they are doing strategically and in detail.
The skills required
The account manager will need to be a flexible person, able to deal with different clients in their own unique ways. A deep knowledge of logistics and the industries they are dealing with will be essential. As they will be trusted by the customers to deliver on promises they make, they must also be able to both stay well connected with those within their company who make delivery possible, but also realise the limits of possibility so as not to overpromise and underdeliver.
Good, accurate reporting skills will be required, and a strategic mindset, able to interpret goals from management and account directors and turn them into results, will be essential.
Typical roles we recruit for
ROLES
Account Manager Jobs in Mansfield
Situated roughly half way between Sheffield and Nottingham, Mansfield is a town with a history of being a market town and the centre of a thriving mining industry. The town has forests in almost every direction outside its borders, and was in times gone by a favourite stopping place for royals on their hunting excursions. On the map Mansfield bears all the hallmarks of a market town, with several major roads emerging to connect the surrounding farms and villages. Nowadays the M1 passes the town's west, and railways connect it to Sheffield, Nottingham and Leicester.
The town gained notoriety among other mining communities when its mines did not take part in the bitter miners' strike in the 1980s. However the move was not to prove a long-term saviour of the industry, as today no mines survive. Mansfield was, not surprisingly, home to the famous Mansfield Brewery, but it was taken over in 1999 and production ceased on the site. Mansfield is now a fairly typical post-industrial town, with the service sector and some light industry taking prominence.
The town was the centre of the swimming universe in 2008, however, when local girl Rebecca Adlington won two gold medals at the Beijing Olympics, in the 400 m and 800 m freestyle races. At the time of writing, after London 2012, her 800 m record of 8:14.10 still stands as the world and Olympic record.
The Mansfield urban area is quite large, with a population of around 150,000, which in itself makes it a decent candidate if you're looking for Account Manager jobs. The town also benefits from several large cities and towns within half an hour, so anyone willing to commute will stand an even greater chance of success.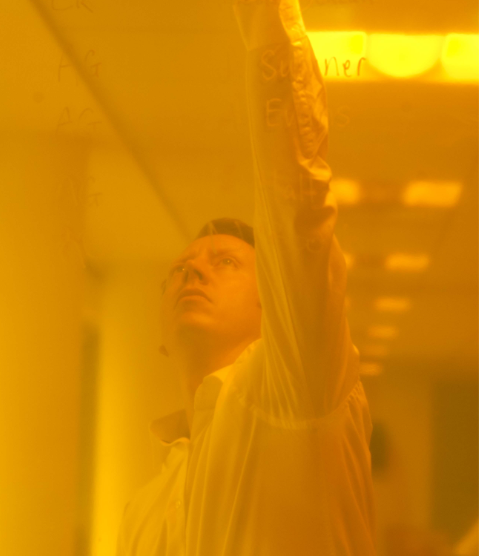 Whether you are a client or a candidate, getting to know you helps us to understand and anticipate your needs. Why not get in touch and see just what we can do for you today?