Account Manager - Lincoln
Account Manager jobs
Customer retention is one of the most important aspects of running a logistics business. As with any business, retaining profitable and reliable clients can make you the envy of your competitors by minimising the time and effort spent chasing new clients.
But retaining clients is not just about sitting back and enjoying the ride; it's an active craft, involving constant communication with clients and senior management to ensure smooth running, met deadlines and fulfilled aspirations. Account managers are therefore a key employee in the customer retention effort.
Reporting to the account director and senior management, the account manager is a human interface with the clients. They will know their clients' demands intimately and in turn, the client should appreciate the personal service and understanding. In large companies with many clients, this would be impossible without the account managers.
An account manager might also have a team of subordinates dealing with specific clients or sectors, and the manager will need to not only instruct them but also remain completely aware of what they are doing strategically and in detail.
The skills required
The account manager will need to be a flexible person, able to deal with different clients in their own unique ways. A deep knowledge of logistics and the industries they are dealing with will be essential. As they will be trusted by the customers to deliver on promises they make, they must also be able to both stay well connected with those within their company who make delivery possible, but also realise the limits of possibility so as not to overpromise and underdeliver.
Good, accurate reporting skills will be required, and a strategic mindset, able to interpret goals from management and account directors and turn them into results, will be essential.
Typical roles we recruit for
ROLES
Account Manager Jobs in Lincoln
The cathedral city of Lincoln has been an important location throughout our island's history. Iron age settlements have been excavated there, and under the name of Lindum Colonia, it became an key Roman town. It formed the junction of several roads to London, York, the East Coast (present-day Skegness), and the fort of Venonis, near present-day Coventry. The Roman roads still stand out on the map, in the shape of the A46 running south-west towards Leicester, and more notably the north-south running A15 to Scunthorpe, which would follow a perfect straight line all the way were it not for a kink around RAF Scampton, home of the Red Arrows.
The town was largely agricultural until the industrial revolution and the arrival of the railways, which brought many industrial entrepreneurs to the city. One of the companies that was to set up in Lincoln was William Foster & Co., which would go on to design and build the first tanks in their Lincoln factory during the First World War. Much of this heavy industry is no longer in existence in the city, following a series of conglomerations and takeovers, although there is still a large Siemens works and gas turbines remain the largest single source of employment in the city. Most of the old engineering plants have now been converted into small manufacturing, IT and service industries.
The university and tourism are important attractions for jobs and visitors, and there are several out of town retail parks around the city. It is a beautiful city to live and work in, so if you're on the lookout for a Account Manager job in Lincoln, look no further than Cast UK.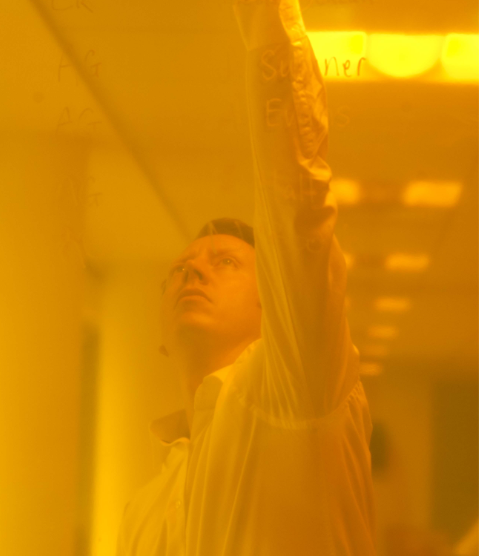 Whether you are a client or a candidate, getting to know you helps us to understand and anticipate your needs. Why not get in touch and see just what we can do for you today?