Account Manager - Milton Keynes
Account Manager jobs
Customer retention is one of the most important aspects of running a logistics business. As with any business, retaining profitable and reliable clients can make you the envy of your competitors by minimising the time and effort spent chasing new clients.
But retaining clients is not just about sitting back and enjoying the ride; it's an active craft, involving constant communication with clients and senior management to ensure smooth running, met deadlines and fulfilled aspirations. Account managers are therefore a key employee in the customer retention effort.
Reporting to the account director and senior management, the account manager is a human interface with the clients. They will know their clients' demands intimately and in turn, the client should appreciate the personal service and understanding. In large companies with many clients, this would be impossible without the account managers.
An account manager might also have a team of subordinates dealing with specific clients or sectors, and the manager will need to not only instruct them but also remain completely aware of what they are doing strategically and in detail.
The skills required
The account manager will need to be a flexible person, able to deal with different clients in their own unique ways. A deep knowledge of logistics and the industries they are dealing with will be essential. As they will be trusted by the customers to deliver on promises they make, they must also be able to both stay well connected with those within their company who make delivery possible, but also realise the limits of possibility so as not to overpromise and underdeliver.
Good, accurate reporting skills will be required, and a strategic mindset, able to interpret goals from management and account directors and turn them into results, will be essential.
Typical roles we recruit for
ROLES
Account Manager Jobs in Milton Keynes
Situated in Buckinghamshire, Milton Keynes is a new town that was designated in 1967. At the time, it was selected due to its more-or-less equal distance from Birmingham, London, Leicester, Cambridge and Oxford.

Before it was a new town, however, Milton Keynes was a village - and one with an intriguing history. Early settlements in the area date back to the Iron Age, while other inhabitants over the centuries included Romans, Normans and the Anglo-Saxons.

Today, Milton Keynes comprises a number of communities. Bletchley, for instance was an important location during the second world war - it was home to the Government Code and Cypher School, where Alan Turing (often called the father of computer science) helped to crack the Enigma code. Meanwhile, Bradwell Abbey was a Benedictine Priory and was an economic hub prior to the Dissolution of the Monasteries.

For anyone seeking Account Manager opportunities, there are a number of big names that call the region home. These include The Open University, Abbey National, Buckingham Foods and Argos. Coca-Cola has a large manufacturing site in Milton Keynes, producing Capri-Sun and Monster Energy products, as well as bulk products for distribution to companies like McDonald's.

In addition, organisations that promote sustainable energy - such as the National Energy Foundation and the National Home Energy Rating Scheme are located in Knowlhill, along with the National House Building Council, a number of law firms, graphics design companies and warehousing facilities.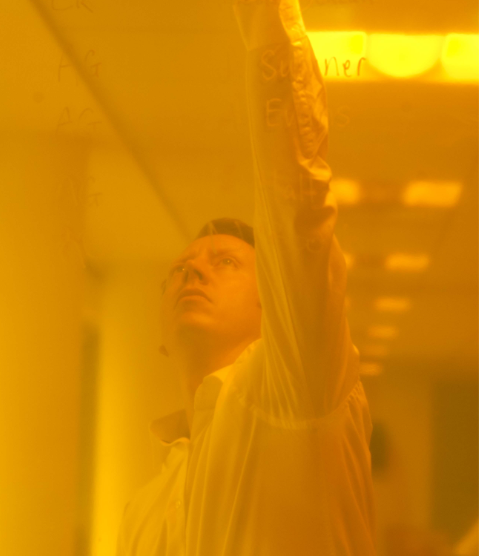 Whether you are a client or a candidate, getting to know you helps us to understand and anticipate your needs. Why not get in touch and see just what we can do for you today?