Account Manager - South Shields
Account Manager jobs
Customer retention is one of the most important aspects of running a logistics business. As with any business, retaining profitable and reliable clients can make you the envy of your competitors by minimising the time and effort spent chasing new clients.
But retaining clients is not just about sitting back and enjoying the ride; it's an active craft, involving constant communication with clients and senior management to ensure smooth running, met deadlines and fulfilled aspirations. Account managers are therefore a key employee in the customer retention effort.
Reporting to the account director and senior management, the account manager is a human interface with the clients. They will know their clients' demands intimately and in turn, the client should appreciate the personal service and understanding. In large companies with many clients, this would be impossible without the account managers.
An account manager might also have a team of subordinates dealing with specific clients or sectors, and the manager will need to not only instruct them but also remain completely aware of what they are doing strategically and in detail.
The skills required
The account manager will need to be a flexible person, able to deal with different clients in their own unique ways. A deep knowledge of logistics and the industries they are dealing with will be essential. As they will be trusted by the customers to deliver on promises they make, they must also be able to both stay well connected with those within their company who make delivery possible, but also realise the limits of possibility so as not to overpromise and underdeliver.
Good, accurate reporting skills will be required, and a strategic mindset, able to interpret goals from management and account directors and turn them into results, will be essential.
Typical roles we recruit for
ROLES
Account Manager Jobs in South Shields
South Shields sits at the mouth of the Tyne in Tyne and Wear, about 8 miles (13 km) downstream of Newcastle-upon-Tyne and Gateshead, and about the same distance north of Sunderland. Although mining, shipbuilding and docks played a massive role in the town's emergence during and after the Industrial Revolution, much of these industries has now been closed down, and the town relies on the service sector for local jobs. More likely, however, South Shields' inhabitants will commute to Newcastle or Sunderland for their working lives. The port is still active, and although it is a shadow of its former self, seems to be growing.
The town punches above its weight when it comes to the list of famous people who were born or brought up there. The director of Alien, Prometheus, Thelma and Louise and Gladiator, Ridley Scott was born there, as were F1 genius Sir Frank Williams, Python Eric Idle, novelist Catherine Cookson and comedian Sarah Millican. At least some of them still have their Tyneside accents!
If you're looking for Account Manager jobs in South Shields, it might be worth expanding your search a little to take in the surrounding towns and cities and perhaps even to look for related jobs rather than an exact match. Although the docks are active, there will be more diversity in Newcastle, Sunderland and Gateshead. Please ask our consultants if you are interested, as they will be able to do a more general search and flag up other positions that might be of interest.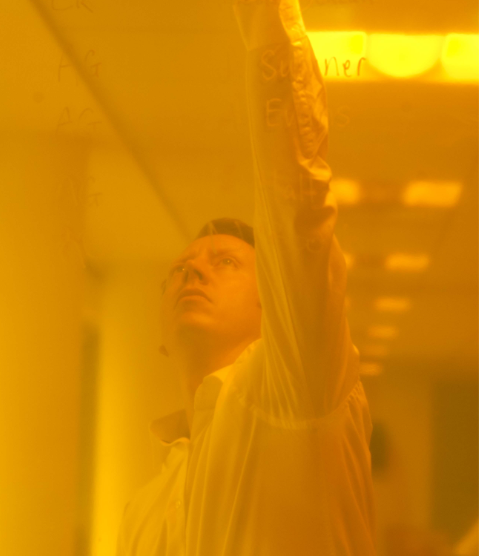 Whether you are a client or a candidate, getting to know you helps us to understand and anticipate your needs. Why not get in touch and see just what we can do for you today?