Agile Project Manager Jobs
Working closely with the scrum manager and reporting to a programme manager, the agile project manager is responsible for one or a number of workstreams in the change or transformation project. The agile project manager is tasked with overseeing the team they are assigned to and ensuring the project is meeting its milestones so its completion is on time and on budget.
The position will of course requires the manager to be fully signed up to the concept of agile project management as companies executing their projects in this way have an infrastructure in place to best serve the methodology. The agile project manager is first and foremost a people manager, because the team itself will have the degree of autonomy expected of agile. And while agility is a given in the team, it should be noted that it is also expected of its managers.
The skills required
Most companies looking for agile project managers require a firm background in dealing with the kinds of projects the company deals with, ideally in the same sector. General management or even traditional project management skill may not be enough to prepare someone for the specific demands of agile project management, so it's worth doing some research on the business and its methods of seeing projects through to completion.
A person who has led agile projects at team leader level may be considered for some roles if the remaining set of skills is strong, for example leading within the sector or managing a team of similar structure. The interview stage will be the key to showing that you have the talent and knowledge to take on the role. Sometimes companies will be new to agile and will be going through the painful early stages; if you have the experience to pick up the ball and run with it, you'll become a highly valued member of the team.
Agile Project Manager Jobs in Leicester
A city in the East Midlands and the county town of Leicestershire, Leicester was originally founded as a Roman settlement and those living or working in the area can still see some of the pavements and bathhouses that survive from that period.
For hundreds of years, Leicester thrived as a market town. Then in the 19th century, the Industrial Revolution led to a major boost in the city's wealth and population. The construction of an extensive rail and canal network also helped bring business, money and more people to the region.
During this period, Leicester became known for its shoemaking industry, while hosiery and textiles were also manufactured in the area. In addition, it was a hub of engineering and a financial centre.
In fact, Leicester's reliance on engineering has continued through to today, with a variety of companies like Jones & Shipman, Richards Engineering and Trelleborg - known for their machining of tools and equipment, as well as components for marine and industrial applications - all having offices in the city. Fabric and footwear are also still important parts of the local economy.
A number of large companies call this city home, meaning there's a wealth of opportunity for those seeking Agile Project Manager jobs in Leicester. Big names like Next, Goldsmiths, British Gas Business, Walmart and DHL all have head offices here, while around ten million bags of crisps are manufactured every day at the Walkers Crisps factory in Beaumont Leys.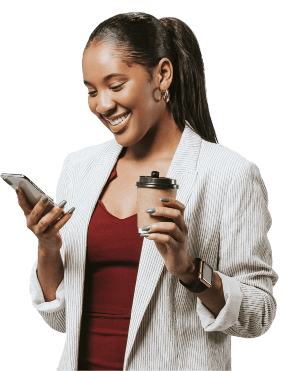 Find Agile Project Manager Jobs with Cast UK
As more companies adopt agile project management into their philosophies, and the concept becomes more entrenched in the project management environment, the need for good agile project managers will only grow. We have the contacts and a list of brilliant clients to help you, the agile project manager, find those companies that most accurately reflect your skill profile.
Wherever you are in the UK, and wherever you want to be, Cast UK can help. As our name suggests, we serve the whole of the UK from our offices in Manchester, Birmingham and London, and are looking for skilled agile project managers to put in touch with companies offering some unbelievable packages. Phone us today on 0333 121 3345.
Contact us
Similar roles we recruit for
ROLES