Agile Project Manager - St Helens
Agile Project Manager Jobs
Working closely with the scrum manager and reporting to a programme manager, the agile project manager is responsible for one or a number of workstreams in the change or transformation project. The agile project manager is tasked with overseeing the team they are assigned to and ensuring the project is meeting its milestones so its completion is on time and on budget.
The position will of course requires the manager to be fully signed up to the concept of agile project management as companies executing their projects in this way have an infrastructure in place to best serve the methodology. The agile project manager is first and foremost a people manager, because the team itself will have the degree of autonomy expected of agile. And while agility is a given in the team, it should be noted that it is also expected of its managers.
The skills required
Most companies looking for agile project managers require a firm background in dealing with the kinds of projects the company deals with, ideally in the same sector. General management or even traditional project management skill may not be enough to prepare someone for the specific demands of agile project management, so it's worth doing some research on the business and its methods of seeing projects through to completion.
A person who has led agile projects at team leader level may be considered for some roles if the remaining set of skills is strong, for example leading within the sector or managing a team of similar structure. The interview stage will be the key to showing that you have the talent and knowledge to take on the role. Sometimes companies will be new to agile and will be going through the painful early stages; if you have the experience to pick up the ball and run with it, you'll become a highly valued member of the team.
Typical roles we recruit for
ROLES
Agile Project Manager Jobs in St Helens
As towns go, St Helens is relatively new, only being formally declared a town in the middle of the 1800s as a result of the rapid growth and joining together of a number of small villages and hamlets. It's fair to say that St Helens had a good Industrial Revolution, with good coal mining, chemical works, salt mining, lime and alkali extraction and copper smelting going on in the area. But all this was overshadowed by St Helens's reputation as a glassmaking town, with several huge factories contributing to the success.
Glassmaking and coal mining survived as a large employers up until the 1980s and early 1990s, but it these associations have more or less left the town now, except for Pilkington, which remains in the town.
St Helens now exists as a mainly residential town, with retail and entertainment playing a large part. As well as a thriving town centre there are several retail outlets and supermarkets for big-name brands. It's also in the commuter belt for both Liverpool and Manchester, and is well served by road and rail. The blend of industry and residential trade does create the opportunity for Agile Project Manager vacancies to appear in St Helens, and we have found several of these or related placements in recent years.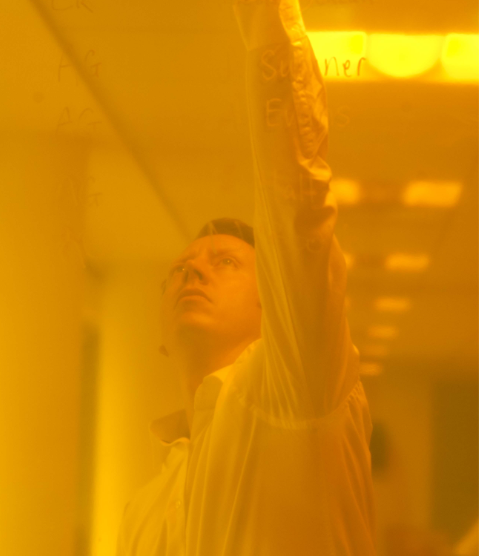 Whether you are a client or a candidate, getting to know you helps us to understand and anticipate your needs. Why not get in touch and see just what we can do for you today?