PMO Manager Jobs
A typical project management office (PMO) on a busy project is where the project is designed, implemented and kept on track by a team of analysts and assistants who are constantly monitoring processes and getting involved with the team to ensure smooth running. Keeping on top of this team itself needs a degree of oversight, which is where the PMO manager comes into the equation. He or she is charged with ensuring the change or transformation project stays on track by providing leadership to the team and reporting to the board and the relevant project managers and directors.
The overarching aim of the PMO manager is to ensure quality is maintained throughout the project. Although the PMO manager will probably not be hands-on when it comes to project management or analysis, she or he may be the person responsible for ensuring everyone in the office is up to speed and is performing well, and is therefore judged on the success of the office itself and how it maintains quality throughout a project.
The skills required
The PMO manager is primarily a manager of people. You need to have excellent communication and interpersonal skills, as well as a firm understanding of the project, its aims, and the activities being performed by the PMO team. It is your responsibility to ensure best practice is followed where necessary, and supporting and advising those in your team as they go about their business.
Experience of managing a project management office in the same sector is of enormous value. There can be significant differences between public and private sector offices, for example, with varying command structures and manners of working. You are also expected to report regularly to the board and to your line managers on the performance of your team. Some employers require a formal project management qualification such as PRINCE2 for an applicant to be considered for the role.
Typical roles we recruit for
ROLES
PMO Manager Jobs in St Helens
As towns go, St Helens is relatively new, only being formally declared a town in the middle of the 1800s as a result of the rapid growth and joining together of a number of small villages and hamlets. It's fair to say that St Helens had a good Industrial Revolution, with good coal mining, chemical works, salt mining, lime and alkali extraction and copper smelting going on in the area. But all this was overshadowed by St Helens's reputation as a glassmaking town, with several huge factories contributing to the success.
Glassmaking and coal mining survived as a large employers up until the 1980s and early 1990s, but it these associations have more or less left the town now, except for Pilkington, which remains in the town.
St Helens now exists as a mainly residential town, with retail and entertainment playing a large part. As well as a thriving town centre there are several retail outlets and supermarkets for big-name brands. It's also in the commuter belt for both Liverpool and Manchester, and is well served by road and rail. The blend of industry and residential trade does create the opportunity for PMO Manager vacancies to appear in St Helens, and we have found several of these or related placements in recent years.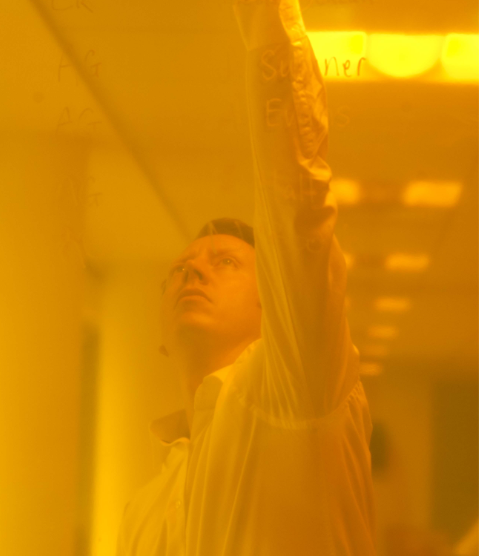 Whether you are a client or a candidate, getting to know you helps us to understand and anticipate your needs. Why not get in touch and see just what we can do for you today?