Agile Project Manager - Stockport
Agile Project Manager Jobs
Working closely with the scrum manager and reporting to a programme manager, the agile project manager is responsible for one or a number of workstreams in the change or transformation project. The agile project manager is tasked with overseeing the team they are assigned to and ensuring the project is meeting its milestones so its completion is on time and on budget.
The position will of course requires the manager to be fully signed up to the concept of agile project management as companies executing their projects in this way have an infrastructure in place to best serve the methodology. The agile project manager is first and foremost a people manager, because the team itself will have the degree of autonomy expected of agile. And while agility is a given in the team, it should be noted that it is also expected of its managers.
The skills required
Most companies looking for agile project managers require a firm background in dealing with the kinds of projects the company deals with, ideally in the same sector. General management or even traditional project management skill may not be enough to prepare someone for the specific demands of agile project management, so it's worth doing some research on the business and its methods of seeing projects through to completion.
A person who has led agile projects at team leader level may be considered for some roles if the remaining set of skills is strong, for example leading within the sector or managing a team of similar structure. The interview stage will be the key to showing that you have the talent and knowledge to take on the role. Sometimes companies will be new to agile and will be going through the painful early stages; if you have the experience to pick up the ball and run with it, you'll become a highly valued member of the team.
Typical roles we recruit for
ROLES
Agile Project Manager Jobs in Stockport
Only six miles south of Manchester, Stockport is situated on the confluence of the rivers Goyt, Tame and Mersey. It's a town that has long been associated with manufacturing and is a good location for those seeking Agile Project Manager opportunities.
Contrary to what you would expect by looking at the town's name, Stockport was never much of a port town since the Mersey is a fairly narrow and shallow waterway in this region. Rather, the name simply combines the Old English words for 'marketplace' and 'hamlet'.
Indeed, Stockport has been a hub of commerce for hundreds of years, mainly as a source for textiles and hats, producing as many as six million pieces of headwear a year at the industry's peak.
Silk weaving and cotton spinning expanded during the 18th century with mills that were first powered by water, then steam. Other related industries included block making, trimming manufacture and leather ware.
Hat making in Stockport finally came to an end in the 1990s and the textile industry has also declined significantly. However, the town has moved with the times and its economy is now mainly based in the service sector.
The financial industry employs a large portion of Stockport's population, with companies like the Co-Op Bank and Swinton Insurance having facilities in the area.
In addition, manufacturing plays a part in the local economy. For example, BAE Systems, United Biscuits, PZ Cussons and NXP Semiconductors have factories in Stockport. What's more, Robinsons is a regional brewery that produces around 35,000 barrels of beer a year.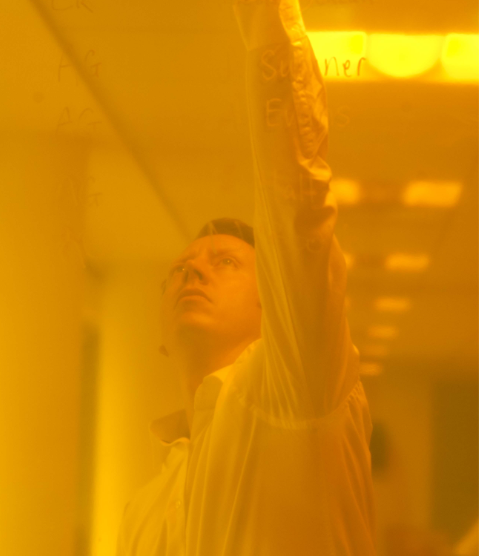 Whether you are a client or a candidate, getting to know you helps us to understand and anticipate your needs. Why not get in touch and see just what we can do for you today?