IT Director Jobs
The implementation of a comprehensive IT system throughout a large company is a massive undertaking that requires a highly skilled and specialized team behind it. Programmers, developers, hardware technicians, project managers, help desk workers and the managers overseeing the individual elements of the project all add up to a significant portion of a company's workforce, and they need to be led strategically by someone on the board whose responsibility is solely with them. That person is the IT director.
The IT director creates an IT strategy from the board's overarching strategy and projections, and works closely with his or her immediate IT managers to ensure the project is delivered. As a board member, he or she may have some access to the company purse to ensure complex IT projects are adequately resourced, but keeping a lid on costs is always a key responsibility; IT budgets spiralling out of control is a common story in business and the public sector.
The skills required
At board level, an IT director could have little experience in dealing with information technology, but will build a team of managers to oversee the work. However, if you have experience of managing IT projects to a senior level, you could be the ideal candidate for many companies whose boards rely on the IT director's expertise and counsel to inform them of the opportunities and limitations of the technology.
Primarily, your job as IT director is to oversee the delivery of either single IT projects or an ongoing series of projects as designated by the board, and your success will be judged on your performance in delivering projects on time and on budget. This can be a highly responsible job, often at the cutting edge of technology, and managing budgets can be difficult. However, with successful implementation, the rewards can be great.
Typical roles we recruit for
ROLES
IT Director Jobs in Stockport
Only six miles south of Manchester, Stockport is situated on the confluence of the rivers Goyt, Tame and Mersey. It's a town that has long been associated with manufacturing and is a good location for those seeking IT Director opportunities.
Contrary to what you would expect by looking at the town's name, Stockport was never much of a port town since the Mersey is a fairly narrow and shallow waterway in this region. Rather, the name simply combines the Old English words for 'marketplace' and 'hamlet'.
Indeed, Stockport has been a hub of commerce for hundreds of years, mainly as a source for textiles and hats, producing as many as six million pieces of headwear a year at the industry's peak.
Silk weaving and cotton spinning expanded during the 18th century with mills that were first powered by water, then steam. Other related industries included block making, trimming manufacture and leather ware.
Hat making in Stockport finally came to an end in the 1990s and the textile industry has also declined significantly. However, the town has moved with the times and its economy is now mainly based in the service sector.
The financial industry employs a large portion of Stockport's population, with companies like the Co-Op Bank and Swinton Insurance having facilities in the area.
In addition, manufacturing plays a part in the local economy. For example, BAE Systems, United Biscuits, PZ Cussons and NXP Semiconductors have factories in Stockport. What's more, Robinsons is a regional brewery that produces around 35,000 barrels of beer a year.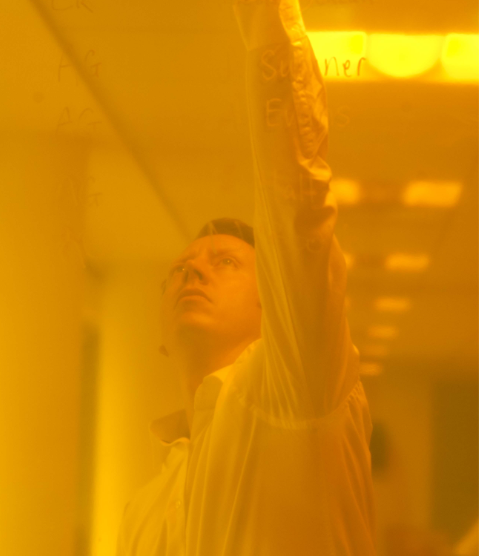 Whether you are a client or a candidate, getting to know you helps us to understand and anticipate your needs. Why not get in touch and see just what we can do for you today?