Agile Project Manager - Wolverhampton
Agile Project Manager Jobs
Working closely with the scrum manager and reporting to a programme manager, the agile project manager is responsible for one or a number of workstreams in the change or transformation project. The agile project manager is tasked with overseeing the team they are assigned to and ensuring the project is meeting its milestones so its completion is on time and on budget.
The position will of course requires the manager to be fully signed up to the concept of agile project management as companies executing their projects in this way have an infrastructure in place to best serve the methodology. The agile project manager is first and foremost a people manager, because the team itself will have the degree of autonomy expected of agile. And while agility is a given in the team, it should be noted that it is also expected of its managers.
The skills required
Most companies looking for agile project managers require a firm background in dealing with the kinds of projects the company deals with, ideally in the same sector. General management or even traditional project management skill may not be enough to prepare someone for the specific demands of agile project management, so it's worth doing some research on the business and its methods of seeing projects through to completion.
A person who has led agile projects at team leader level may be considered for some roles if the remaining set of skills is strong, for example leading within the sector or managing a team of similar structure. The interview stage will be the key to showing that you have the talent and knowledge to take on the role. Sometimes companies will be new to agile and will be going through the painful early stages; if you have the experience to pick up the ball and run with it, you'll become a highly valued member of the team.
Typical roles we recruit for
ROLES
Agile Project Manager Jobs in Wolverhampton
A West Midlands city that was historically part of Staffordshire, Wolverhampton is said to be named after King Wulfhere after he established an abbey in the seventh century. The city first became prominent as a market town around the 1100s and it was known for its wools and textiles, although it was not granted a royal charter for a market until 1258.
From the 16th century, Wolverhampton started manufacturing items like keys, locks, brassware and ironwork.
During the Industrial Revolution, the city grew significantly, as local mines produced vast quantities of coal, limestone and iron ore. Other goods manufactured in Wolverhampton during this time included steel and japanned ware.
Later, Wolves gained a reputation for producing motorcycles and cars, and the first vehicle to beat the 200 mph land speed record was built in the city.
These days, Wolverhampton is an excellent spot for those looking for Agile Project Manager roles. It is mainly known for engineering works, with a specialty in aerospace and precision components - companies in these industries include HS Marston, MOOG and Goodrich. The service sector is also an important part of the city's economy and it is one of the largest retail centres in the region.
Birmingham Midshires is based in Wolverhampton, while Marston's operates a brewery in the city that produces Banks's, Hanson's and Mansfield beers. Other large businesses include Beatties, Chubb Locks, Tarmac and Carillion.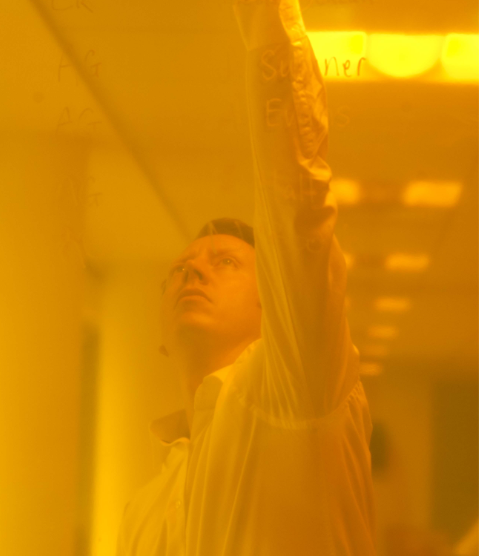 Whether you are a client or a candidate, getting to know you helps us to understand and anticipate your needs. Why not get in touch and see just what we can do for you today?