Business Analyst - Bootle
Business Analyst Jobs
Wherever there are processes taking place in a business, there are expenditures, turnovers and opportunities that can all be optimized in favour of the company performing them. Often, the people doing the work are not best placed to spot these savings – which is why business analysts are such an important addition to the team. They work alongside project managers and assess the business model in use on an ongoing basis, returning with regular reports on every aspect of the workflow, so that positive intervention can be carried out.
Large companies need a whole team of business analysts, either working on a by-site basis or focusing on a small number of processes, in which case it is the manager who decides what actions to take to avoid unforeseen conflicts. In smaller companies, however, the business analyst could well work solo and not only assessing the situation on the ground but also suggesting remedial measures.
The skills required
Your key skill will be to monitor, analyse and interpret business data as it comes from the team you are assigned to. You need a precise, methodical mindset that can spot trends, outliers and emerging movements and take the appropriate action. You will therefore must be the kind of person who understands the inner workings of Excel or similar software packages that can collate, image and present data.
With so many business models competing at the moment, experience in the one that is in use at the company is of enormous benefit, as experience in analyzing traditional projects may count for little in a company that practices agile processes, for example. Similarly, experience in the same sector will be of use as each ecosystem has its own qualities that will not necessarily carry over. You need to be able to demonstrate genuine, measurable gains brought to a company through your actions.
Typical roles we recruit for
ROLES
Business Analyst Jobs in Bootle
Modern-day Bootle is indistinguishable from the main conurbation of Liverpool, so absorbed has it become. However it is a distinct part, and is part of the Sefton area, the coastal borough that stretches up to Southport. Bootle is the home to Liverpool's famous docklands, and is still active as a container port, despite a general decline in Liverpool's status as a maritime hub. Liverpool itself is a relatively young city, and Bootle grew up around the same time as it, with its docks being built in the nineteenth century – indeed until Liverpool was such a major port, Bootle was q rather quaint resort.
Bootle lies to the north of the city of Liverpool, with an expansive front that faces onto the Mersey and the North Sea. Directly across the outlet is the northern tip of the Wirral, New Brighton, which is accessible by tunnel. The railway network connects Bootle directly to Liverpool, Southport, Preston and Manchester. Although the M57 and M58 pass to the east of the city area, there is no direct motorway access to the town.
Bootle suffered a substantial decline in the 1980s and 1990s as shipping companies limited their use of Liverpool's docks, although the decline seems to have been arrested, and a major regeneration project is going on in the area. A major boost has been the return of liners to Liverpool in the past few years, which, it is hoped, will boost the economy and Liverpool's reputation as a port. The proximity to the container port and the bustling streets of Liverpool means that there will always be a need for Business Analyst jobs to be filled, however, so Bootle looks set to continue playing a part in the logistics and supply chain industries.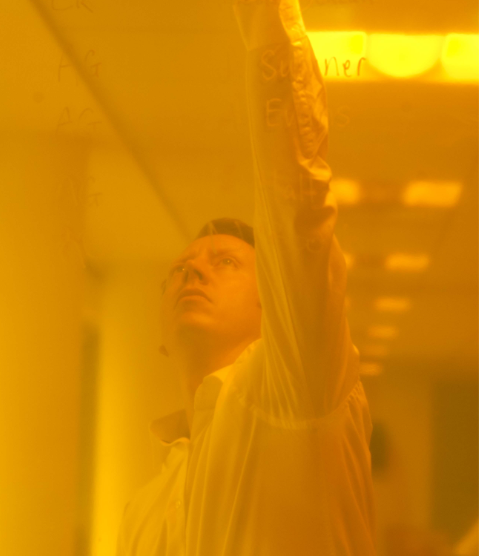 Whether you are a client or a candidate, getting to know you helps us to understand and anticipate your needs. Why not get in touch and see just what we can do for you today?