Business Analyst Jobs
Wherever there are processes taking place in a business, there are expenditures, turnovers and opportunities that can all be optimized in favour of the company performing them. Often, the people doing the work are not best placed to spot these savings – which is why business analysts are such an important addition to the team. They work alongside project managers and assess the business model in use on an ongoing basis, returning with regular reports on every aspect of the workflow, so that positive intervention can be carried out.
Large companies need a whole team of business analysts, either working on a by-site basis or focusing on a small number of processes, in which case it is the manager who decides what actions to take to avoid unforeseen conflicts. In smaller companies, however, the business analyst could well work solo and not only assessing the situation on the ground but also suggesting remedial measures.
The skills required
Your key skill will be to monitor, analyse and interpret business data as it comes from the team you are assigned to. You need a precise, methodical mindset that can spot trends, outliers and emerging movements and take the appropriate action. You will therefore must be the kind of person who understands the inner workings of Excel or similar software packages that can collate, image and present data.
With so many business models competing at the moment, experience in the one that is in use at the company is of enormous benefit, as experience in analyzing traditional projects may count for little in a company that practices agile processes, for example. Similarly, experience in the same sector will be of use as each ecosystem has its own qualities that will not necessarily carry over. You need to be able to demonstrate genuine, measurable gains brought to a company through your actions.
Business Analyst Jobs in Surrey
Located in the South East of England, Surrey shares borders with Kent, East and West Sussex, Hampshire and Berkshire, as well as Greater London, making it one of the Home Counties.
There are many large towns and villages in Surrey - such as Woking, Guildford, Ewell, Epsom and Redhill - making it a suitable choice for those seeking Business Analyst opportunities. What's more, with much of the county being considered part of the London commuter belt, it's also a good location for those who want to work in the capital but live away from the city.
For much of Surrey's modern history, the region has been known for paper manufacturing and gunpowder. However, these were in steep decline by the early 20th century and new industries took over, such as bicycle and car manufacture.
The McLaren Group, one of the best-known names in automotives, is based here. It has manufacturing and administration facilities in Woking and has also opened a technology centre for research and development.
Some of the region's other top employers include engineering firm WS Atkins, Philips Electronics, Colgate-Palmolive and Ericsson. There's also a large Alexander Dennis factory in the area, which manufactures chassis for buses and fire engines.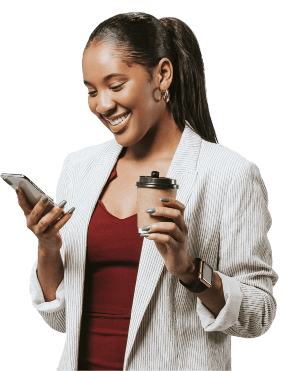 Find Business Analyst Jobs with Cast UK
Cast UK is a recruitment consultancy specializing in a number of sectors, which gives us a strong place in the market as companies know we can find appropriate candidates for them, and professionals know that we have roles that suit them perfectly. We understand that our job is done only when we have a satisfied company and a satisfied professional, and our consultants go to great lengths to make sure we get it right.
So wherever you are in the UK, phone us today on 0333 121 3345 so we can make you our next satisfied customer by helping you towards your perfect role.
Contact us
Similar roles we recruit for
ROLES