Group M P and L Manager - Portsmouth
Group M, P & L Manager jobs
Materials, planning and logistics (M, P & L) management involves visualising entire supply chain and logistics operations as a whole and using this oversight to determine the direction of the various elements of the process. The ultimate aim of the M, P & L manager will be to maintain customer satisfaction and seek out efficiencies in the way the operation is run.
Supply chains are run by dedicated teams, each with their own specific areas, such as transport, warehousing and procurement. Left to their own devices they might run efficiently enough, but there could be issues regarding their interrelation and interactivity that generate inefficiencies. An example would be timing, where a component is processed more quickly than is required, which can actually cost money in terms of storage while it waits for the next step to be ready. It might be more efficient to slow this part of the process down and eliminate warehousing altogether.
By viewing the process as a self-sufficient organism, the M, P and L manager will be able to benefit from the zoomed-out view. The staff working within the links of the chain will not benefit from this view, but with good management they can all be brought into line for the benefit of the whole process.
The skills required
The most important personal characteristic will be a good business mind. Influencing the supply chain will, in effect, be the same as running a business, even though it will be part of a larger whole. That means that all the skills expected of the successful businessperson will need to be present in the group M, P & L manager, namely people management, an ability to analyse and understand often complex data, excellent communication skills and an instinct for organisation and micromanagement that will keep everything running smoothly and efficiently.
Ideally, the bulk of the communication will be with the customers and the elements of the chain, rather than the senior management of the company. The M, P and L manager will be expected to run his or her own office to the overall direction of the head office but with minimal contact. A strong an trustworthy personality will therefore be required.
Typical roles we recruit for
ROLES
Group M P and L Manager Jobs in Portsmouth
Although it doesn't really feel like it when you are there, Portsmouth is technically an island city, indeed the UK's only one, located as it is on Portsea Island and separated from the Hampshire coast by a 30-metre-wide creek. Geographically, it is about as close as possible to being the perfect natural harbour, with its small inlet hiding the large, navigable Fareham Lake. And needless to say, it is one of Britain's most influential ports, with a wealth of military and civilian history behind it. The city was heavily bombed during World War II, but was also a key staging post for the D-Day landings in 1944.
Today, Portsmouth is an international port, with ferries and freight leaving its docks for Cherbourg, Le Havre, St Helier and Santander, among others. As with any port, Group M P and L Manager jobs are abundant thanks to its pivotal role in the international logistics network.
The city is currently booming and undergoing a major redevelopment of its central area, with new housing and shopping centres being built. The military still plays a massive role in the city, with one in ten of its employees linked to the Navy, and the UK's two aircraft carriers being built there. The European headquarters of IBM is based in the city, as well as he UK HQs of Zurich Financial Services and defence company Northrop Grumman.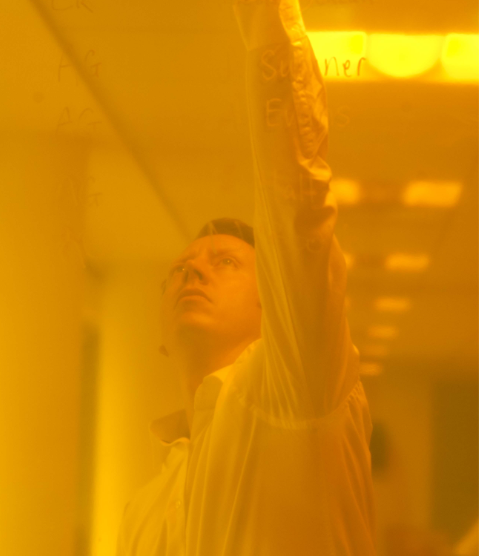 Whether you are a client or a candidate, getting to know you helps us to understand and anticipate your needs. Why not get in touch and see just what we can do for you today?