Growth Hacker - Mansfield
Growth Hacker
Any company that's run in a vaguely competent manner will gradually grow and put down roots. But sometimes, time is not a commodity that a business has in abundance. They need to grow quickly using any legitimate means necessary, and they want to do it without resorting to expensive means like placing ads on TV and throwing money at digital sales. Enter the world of the growth hacker.
Growth hacking (often called growth marketing) is the use of clever means to break through in your niche, usually using digital channels. It's all about identifying narrow openings that no one else has thought of (hence the reference to hacking) and exploiting them for the benefit of the client. It's not unusual for the techniques discovered by growth hackers to end up becoming established marketing means, albeit with a heftier price tag.
Growth hackers know a low-hanging fruit when they see one, even if it's invisible to traditional marketers. That's why they are so valued by businesses – they can grab marketing opportunities with little or no financial outlay and turn them into growth and profitability, just when they need it.
The skills required
Growth hacking recruitment is based entirely on results. If a growth hacker has won a company a boost in growth or sales leads innovation, nous and timely actions, companies seeking growth are interested. People with such innovative mindsets tend not to be able to describe a set procedure for working in a particular scenario, as they'll start looking at the task ahead of them and come up with unique, innovative solutions, with perhaps a little nod to their past work.
That can make growth hackers hard to interview, so it's not unusual for self-proclaimed growth hackers to be employed on short-term contracts with the potential for bonuses should their efforts prove to be fruitful.
Typical roles we recruit for
ROLES
Growth Hacker Jobs in Mansfield
Situated roughly half way between Sheffield and Nottingham, Mansfield is a town with a history of being a market town and the centre of a thriving mining industry. The town has forests in almost every direction outside its borders, and was in times gone by a favourite stopping place for royals on their hunting excursions. On the map Mansfield bears all the hallmarks of a market town, with several major roads emerging to connect the surrounding farms and villages. Nowadays the M1 passes the town's west, and railways connect it to Sheffield, Nottingham and Leicester.
The town gained notoriety among other mining communities when its mines did not take part in the bitter miners' strike in the 1980s. However the move was not to prove a long-term saviour of the industry, as today no mines survive. Mansfield was, not surprisingly, home to the famous Mansfield Brewery, but it was taken over in 1999 and production ceased on the site. Mansfield is now a fairly typical post-industrial town, with the service sector and some light industry taking prominence.
The town was the centre of the swimming universe in 2008, however, when local girl Rebecca Adlington won two gold medals at the Beijing Olympics, in the 400 m and 800 m freestyle races. At the time of writing, after London 2012, her 800 m record of 8:14.10 still stands as the world and Olympic record.
The Mansfield urban area is quite large, with a population of around 150,000, which in itself makes it a decent candidate if you're looking for Growth Hacker jobs. The town also benefits from several large cities and towns within half an hour, so anyone willing to commute will stand an even greater chance of success.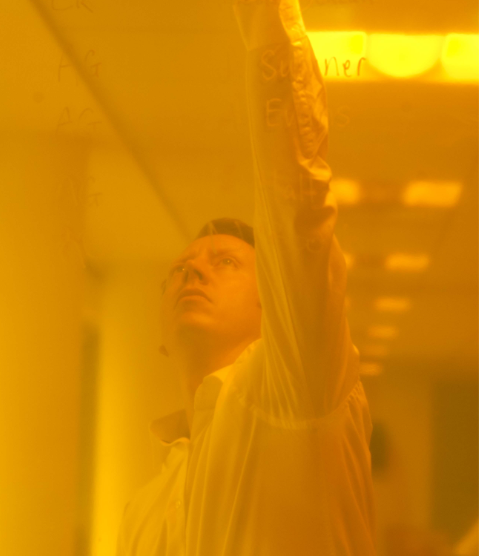 Whether you are a client or a candidate, getting to know you helps us to understand and anticipate your needs. Why not get in touch and see just what we can do for you today?