Head of Business Change - Stockport
Head of Business Change Jobs
All successful businesses embrace change as an essential part of the growth process. Sometimes it can be difficult to achieve, with resistance from within and without, but when it's done well the benefits will be felt by the company for years, or decades, to come. But change needs to be managed, and that is where the head of business change plays such a vital role. He or she oversees the process from identifying weaknesses in the business model right through to monitoring the effects of any changes that have been applied.
The head of business change has widely varying roles depending on the size and nature of the business. In smaller companies, he or she may have a directorial role and may oversee a handful of employees or managers as change is implemented. In a larger company, the head of business change could be making cultural or systemic changes that are worth millions and affect thousands of employees, making it a hugely influential and important position.
The skills required
The best heads of business change have experience in project management and delivery. Even if the job does not require those skills directly, it's likely that you will be working closely with project managers to ensure change takes place at a manageable rate, and an insight into how they work is invaluable. You are going to need excellent communication skills as you will often be receiving information from the board and delivering the message right the way down the hierarchy in a manner that suits them so that they can best understand and implement the changes required.
You need to be able to analyse and project cause and effect based on the best possible information so that the changes you are proposing or implementing can be measured and their success can be assessed. Experience within the sector occupied by the company seeking a head of business change is advantageous, as every industry has its own way of working and you should also be better placed to identify trends that add up to the necessity for change.
Typical roles we recruit for
ROLES
Head of Business Change Jobs in Stockport
Only six miles south of Manchester, Stockport is situated on the confluence of the rivers Goyt, Tame and Mersey. It's a town that has long been associated with manufacturing and is a good location for those seeking Head of Business Change opportunities.
Contrary to what you would expect by looking at the town's name, Stockport was never much of a port town since the Mersey is a fairly narrow and shallow waterway in this region. Rather, the name simply combines the Old English words for 'marketplace' and 'hamlet'.
Indeed, Stockport has been a hub of commerce for hundreds of years, mainly as a source for textiles and hats, producing as many as six million pieces of headwear a year at the industry's peak.
Silk weaving and cotton spinning expanded during the 18th century with mills that were first powered by water, then steam. Other related industries included block making, trimming manufacture and leather ware.
Hat making in Stockport finally came to an end in the 1990s and the textile industry has also declined significantly. However, the town has moved with the times and its economy is now mainly based in the service sector.
The financial industry employs a large portion of Stockport's population, with companies like the Co-Op Bank and Swinton Insurance having facilities in the area.
In addition, manufacturing plays a part in the local economy. For example, BAE Systems, United Biscuits, PZ Cussons and NXP Semiconductors have factories in Stockport. What's more, Robinsons is a regional brewery that produces around 35,000 barrels of beer a year.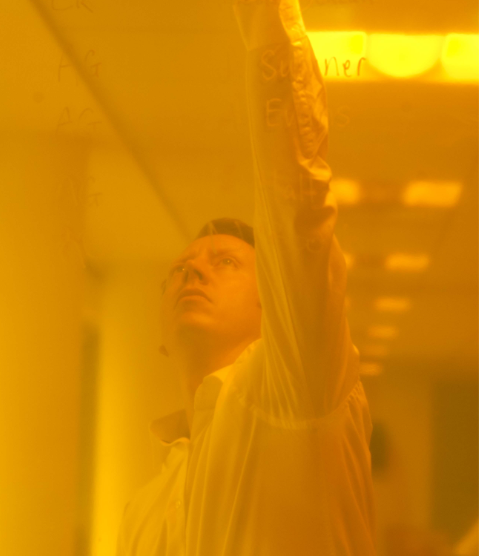 Whether you are a client or a candidate, getting to know you helps us to understand and anticipate your needs. Why not get in touch and see just what we can do for you today?