Head of Business Transformation - Gosport
Head of Business Transformation Jobs
Most businesses reach a point where they have to decide whether to undergo a major transformation. It could be a completely new product stream or means of delivery, or it could mean reaching out into whole new markets. Whatever the transformation, there is a good chance that the existing methodologies and infrastructures need to be rebooted almost from scratch – and that needs the expertise of a head of business transformation.
This role involves analyzing the company's current position compared to where it wants to be. The head then decides what is the most efficient and the least disruptive way of getting there. It can be quite a balancing act, and timing is often crucial to ensuring transformed production lines or services come on stream simultaneously to minimize downtime. Often the head of transformation is a visionary who sees openings that the company can exploit; other times he or she will be a technician, receiving and interpreting global aims from the board and making them reality.
The skills required
The head of business transformation needs to be all-seeing when it comes to a business's processes and procedures. You will get to know the company and its inner workings intimately before the complex task of transformation, with all its predicted as well as any potentially unpredictable effects. Analysis of transformation using modelling and intelligence-gathering is also a requirement, so experience in this field is essential.
Because transformation often straddles two or more sectors, experience of working in one or both will be particularly valued as a source of knowledge. It's also true that transformation can often be bad news for some of the company's employees who are no longer required once it is complete. Part of the job in this scenario is managing expectations and making the whole process smooth for the company, or at least making projections that can be interpreted by HR and actioned.
Typical roles we recruit for
ROLES
Head of Business Transformation Jobs in Gosport
The natural harbour in the south of England, just north of the Isle of Wight, is home to one of the world's most famous ports, Portsmouth. Less well known but of equal importance is the town of Gosport, located just over the water to the east. The geography forms a pair of natural jaws that expand behind to Fareham Lake, much of which is navigable to large vessels, hence the superb maritime history of the area. Even in the Lake's shallower parts there is a thriving yachting and sailing scene, and the harbour always has hundreds if not thousands of small boats bobbing on its surface.
Much of Gosport's industry for hundreds of years has been reliant on and connected to seafaring, so the general decline in both military and civilian maritime life in the south of England has undoubtedly impacted on the area. It has had to diversify to survive, and although there are still many jobs in maritime-related positions, it does not have the dominance it once did. A large number of small businesses and a few districts where light industry dominates help keep the town going, and the population does grow slightly in summer to accommodate workers associated with recreational boating.
With Portsmouth directly to the east and the major port of Southampton 14 miles (23 km) to the north west, Gosport will always have important maritime links and this can be good news for anyone seeking Head of Business Transformation positions. The town is also rather large, at 80,000 even out of the summer months, and large towns always have supply chain and logistics needs that are unconnected to industry. Although the port might not be what it once was, it still presents quite good opportunities.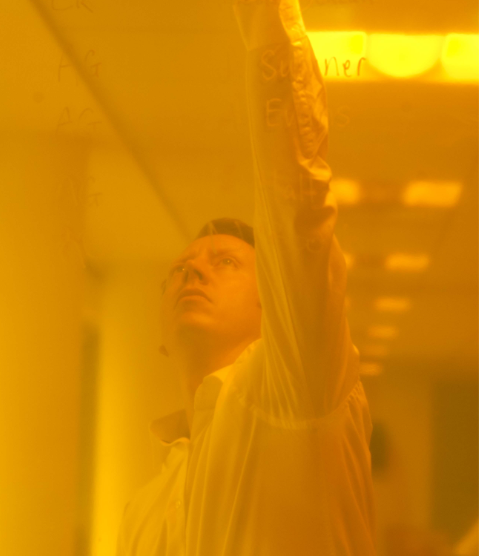 Whether you are a client or a candidate, getting to know you helps us to understand and anticipate your needs. Why not get in touch and see just what we can do for you today?