Head of Business Transformation - Redditch
Head of Business Transformation Jobs
Most businesses reach a point where they have to decide whether to undergo a major transformation. It could be a completely new product stream or means of delivery, or it could mean reaching out into whole new markets. Whatever the transformation, there is a good chance that the existing methodologies and infrastructures need to be rebooted almost from scratch – and that needs the expertise of a head of business transformation.
This role involves analyzing the company's current position compared to where it wants to be. The head then decides what is the most efficient and the least disruptive way of getting there. It can be quite a balancing act, and timing is often crucial to ensuring transformed production lines or services come on stream simultaneously to minimize downtime. Often the head of transformation is a visionary who sees openings that the company can exploit; other times he or she will be a technician, receiving and interpreting global aims from the board and making them reality.
The skills required
The head of business transformation needs to be all-seeing when it comes to a business's processes and procedures. You will get to know the company and its inner workings intimately before the complex task of transformation, with all its predicted as well as any potentially unpredictable effects. Analysis of transformation using modelling and intelligence-gathering is also a requirement, so experience in this field is essential.
Because transformation often straddles two or more sectors, experience of working in one or both will be particularly valued as a source of knowledge. It's also true that transformation can often be bad news for some of the company's employees who are no longer required once it is complete. Part of the job in this scenario is managing expectations and making the whole process smooth for the company, or at least making projections that can be interpreted by HR and actioned.
Typical roles we recruit for
ROLES
Head of Business Transformation Jobs in Redditch
Redditch is a moderately populated Worcestershire town situated about 12 miles (20 km) south of the centre of Birmingham. Worcester is the same distance to the west and Leamington Spa is over to the west, and the whole town is surrounded from west to north to east by a curve made up of the M5, M42 and M40. The town's population is around 80,000.
The town is historically noted as being the manufacturing base for needles, and at one point 90 per cent of the world's needled could trace its journey back to Redditch. The industry has largely gone away now, replaced by a multitude of small manufacturing businesses. However the needle-making heritage lives on in the shape of the National Needle Museum, which tussles with Keswick's pencil museum for the top spot on most tourists' must-visit-before-I-die lists.
Redditch became a new town after the Second World War, and much of the old buildings and infrastructure was demolished to make way for a more modern, planned town. The town has a few notable residents in the world of business. Motoring and cycling retailer and windscreen wiper blade fitter Halford's has its headquarters in the town, as does the engineering company GKN (formerly Guest, Keen and Nettlefolds), which can trace its history back to the 1700s. There's also a major shopping centre, Kingfisher, which is responsible for creating a lot of local jobs. With such a diversity in Redditch and great links to major cities, it's little surprise that Head of Business Transformation jobs appear in our inbox from time to time.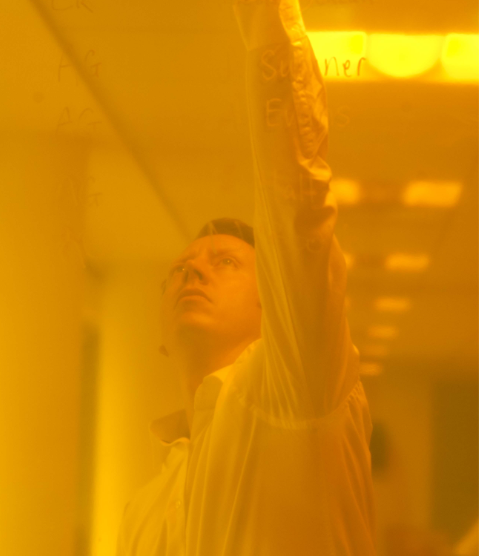 Whether you are a client or a candidate, getting to know you helps us to understand and anticipate your needs. Why not get in touch and see just what we can do for you today?