Head of Compensation & Benefits - Shetland
Head of Compensation and Benefits Jobs
In the modern company, competition to land the best talent is almost as prized as it is to win market share in the sector. It has long been recognized that employees' contributions to a company can make or break it, and that employees who feel undervalued – rightly or wrongly – will soon start looking elsewhere. It is the head of compensation and benefits' job to use pull factors such as salaries, bonuses, pensions etc. to attract and retain employees.
The role requires a strategic mindset, as employees' motivations change as they serve more time at a company and climb its ladder. A programme of review and assessment will need to be put in place or maintained, and liaison with employees' managers will help guide the compensation and benefits decisions for individual employees. Essentially that will mean making cost-benefit analyses for each employee and rewarding them appropriately. While the role might be overseeing a compensation team in larger companies, in smaller ones, the task may be all down the head herself or himself.
The skills required
A strategic, analytical mindset is a key asset in the role of head of compensation and benefits. You will be assessing the value of employees but you also have a hand in motivating them through the use of perks and other incentives. As compensation is an expenditure to a company – and often its largest outgoing – the role will require a sense of balance, honest, unemotional assessment of an employee's worth to the company. Reporting to the board, you will need to justify the compensation and benefits you decide on, and evidence of your case will need to be presented to get approval.
Experience in working with benefits and compensation at a management or executive level will be an important asset for this role. You must be able to demonstrate a deep understanding between employee motivation, productivity and profitability and how they interrelate. Evidence of schemes and initiatives you have previously put in place to that end will also be of great benefit.
Typical roles we recruit for
ROLES
Head of Compensation & Benefits Jobs in Shetland
Shetland is the name given to the council area that coincides with what is commonly known as the Shetland Islands. The islands are located in the Atlantic Ocean, 130 miles (215 km) north east of John O'Groats. The main bulk of the islands themselves are some 70 miles (110 km) from north to south, but roughly only 25 miles (40 km) east to west. The islands have only been part of Scotland since the 1500s, and have strong links with Scandinavia. Norway is just 200 miles (320 km) to the east, a short hop on a longboat.
The main administrative headquarters is Lerwick, whose 7000 population accounts for about a third of the Islands' total. The islands have a basic road system and a ferry system links its 16 inhabited islands as well as Orkney and Aberdeen. Despite being small, the island's inhabitants still have modern needs, and this will necessarily require a good deal of contact with the mainland. This could open up opportunities for such Head of Compensation & Benefits positions and the proximity to the North Sea oil fields is also economically positive.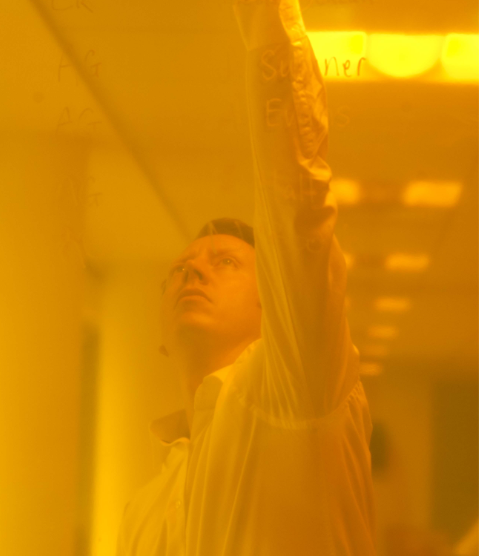 Whether you are a client or a candidate, getting to know you helps us to understand and anticipate your needs. Why not get in touch and see just what we can do for you today?