Head of Compensation & Benefits - Wigan
Head of Compensation and Benefits Jobs
In the modern company, competition to land the best talent is almost as prized as it is to win market share in the sector. It has long been recognized that employees' contributions to a company can make or break it, and that employees who feel undervalued – rightly or wrongly – will soon start looking elsewhere. It is the head of compensation and benefits' job to use pull factors such as salaries, bonuses, pensions etc. to attract and retain employees.
The role requires a strategic mindset, as employees' motivations change as they serve more time at a company and climb its ladder. A programme of review and assessment will need to be put in place or maintained, and liaison with employees' managers will help guide the compensation and benefits decisions for individual employees. Essentially that will mean making cost-benefit analyses for each employee and rewarding them appropriately. While the role might be overseeing a compensation team in larger companies, in smaller ones, the task may be all down the head herself or himself.
The skills required
A strategic, analytical mindset is a key asset in the role of head of compensation and benefits. You will be assessing the value of employees but you also have a hand in motivating them through the use of perks and other incentives. As compensation is an expenditure to a company – and often its largest outgoing – the role will require a sense of balance, honest, unemotional assessment of an employee's worth to the company. Reporting to the board, you will need to justify the compensation and benefits you decide on, and evidence of your case will need to be presented to get approval.
Experience in working with benefits and compensation at a management or executive level will be an important asset for this role. You must be able to demonstrate a deep understanding between employee motivation, productivity and profitability and how they interrelate. Evidence of schemes and initiatives you have previously put in place to that end will also be of great benefit.
Typical roles we recruit for
ROLES
Head of Compensation & Benefits Jobs in Wigan
Wigan could be the archetypal northern town, fulfilling practically every stereotype people might have of the region. It was a relatively sleepy farming and market town in between the minor cities of Manchester and Liverpool and then along came the Industrial revolution and everything changed. While most northern towns had a single trade, be it coal, mills, glass or engineering, Wigan got a bit of everything, particularly the first two. The canals and railways came to town and the population exploded, and Wigan became a real powerhouse in the region, with an estimated thousand mines running simultaneously.
And then, true to the script, the town went into decline as manufacturing went abroad or the demand for its produce waned. But the population of Wigan weren't cowed by this. They diversified and the town is still thriving to this day. The Tote, Heinz, JJB Sports and Chinamex all have a presence here, and it's also the home of Uncle Joe's mintballs!
The town, which is situated between the M61 and the M6, has good shopping and employment, and has a lively entertainment sector, with revellers travelling miles for its night life. It also boasts two top-flight sports clubs: Wigan Athletic Football Club and the rugby league club Wigan Warriors. Ukulele and saucy song maestro George Formby was born in Wigan, as was 80s pop sensation Limahl (he of Kajagoogoo fame, not one of the other Limahls) and the band The Verve. Much-missed actor Roy Kinnear was born there too.
With great links to the major North West cities and towns, an active population of approaching 300,000 throughout the borough and a diverse employment status, Wigan is a great place to find a Head of Compensation & Benefits position.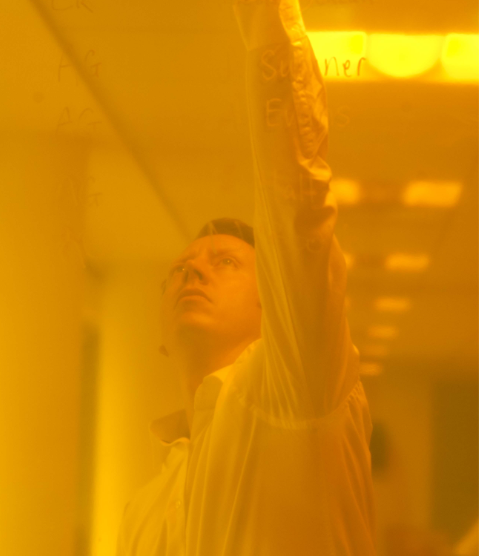 Whether you are a client or a candidate, getting to know you helps us to understand and anticipate your needs. Why not get in touch and see just what we can do for you today?