Head of Demand Planning jobs
Supply and demand are the cornerstones of business, but to those in the supply chain industry they mean much more. After all, they are the people who have to actually perform the supplying in response to (or, more precisely in anticipation of) demand. When you're at the end of the supply chain where demand has to be delivered, which usually means you're in retail, you don't really care how the in-demand goods end up on your shelves as long as they get there and that you always have enough.
Demand planning is the part of supply chain that deals with these issues. They have to look at the whole picture to ensure that the right amount of goods are delivered to the customer when they are requested. If the toy car factory doesn't get its wheels delivery, there will be no toy cars, so the demand planner will be charged with making sure the supply chain lives up to its name.
Since many retailers, factories and suppliers have multiple lines of productivity, the true picture of a supply chain can be enormously complex. Demand planners will work in teams, overseen by a head of demand planning or a demand planning manager. These people will be involved with taking business intelligence and supply requests from clients and working backwards through the chain to ensure delivery. They will oversee teams of planners and analysts who will be focused on certain streams that contribute to creating the finished products. They will be involved with customers, logistics teams and sales and marketing departments to build up a picture of future demand, which can then be acted upon with maximum efficiency.
The skills required
Ideally, before running a demand planning department, you will have had good experience in supply chain planning and know all about forecasting, analysis and dealing with the logistical aspects of supply chain. In addition, you will need to be well grounded in analytical skills, with above average mathematical and business aptitude.
Without doubt, your ability to appraise situations and decide on the best way forward will be key to your success. You will be working on your own supply streams, and possibly overseeing a number of streams, without having to constantly receive instructions from senior management. Therefore confidence in your own judgement and a self-motivating mindset within the constraints of the job description will be helpful.
Ensuring you have the best information on the situation under your control and giving instructions on optimising and improving it will require great communications skills. As head of demand planning, you'll also be expected to manage a team, and aptitude in this important skill will be helpful.
Head of Demand Planning Jobs in Gillingham
Gillingham is a town in Kent where the River Medway spills out into the Thames Estuary. It was historically the site of a barracks and port, but today is home to a popular marina for yachts and small boats. The Royal Navy had a base there until the mid-1980s, when it closed down. The inevitable unemployment caused by the decline of its seafaring links was reversed somewhat by the construction of a business park, which created many jobs and was a success thanks to its already good road and rail links and proximity to London. The town serves much of the surrounding area as a centre of retail.
Gillingham Business Park is a thriving and productive area of the town, and employs many locals. In fact the park is so busy that Premier Inn has a branch there to assist face-to-face business in this region in the South East corner of the UK. With a population of around 100,000 inhabitants and a successful business park and retail sector, Gillingham can be an ideal place to look for a Head of Demand Planning position if you are living in the area.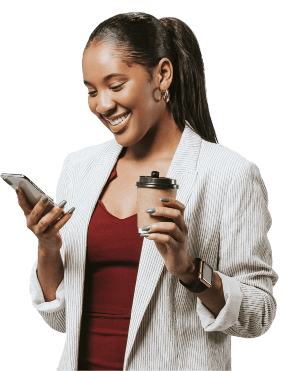 Cast UK's supply chain opportunities
Applicants approach Cast UK for many reasons. They might be seeking more job fulfilment, they could have been made redundant or they might simply be relocating for family reasons, so it's good to know that we always have the complete range of positions available nationwide. Please see what's available in your region and if you've seen something you're interested in, do get in touch – whether it's today or tomorrow, we might have the ideal position for you.
Cast UK's founder members and consultants all come from the logistics, procurement and supply chain sectors, so we know what employers and candidates are looking for in their staff and careers respectively. Cast UK is a growing force in the UK recruitment industry, mainly because these are the only sectors we deal with. That means that many employers often come to us first to create a candidate shortlist because they know we're tightly focused on delivering the best people to them.
To find out more about how Cast UK can help you recruit a Head of Demand Planning for your business or find you a job as a Head of Demand Planning then contact one of our consultant team on 0333 121 3345.
Contact us
Similar roles we recruit for
ROLES