Head of Health and Safety - Lisburn
Head of Health and Safety Jobs
Responsible for Health and Safety throughout the whole organisation, the role of the Head of Health and Safety is to provide leadership to continuously develop and improve H&S strategy and management programmes.
They oversee the whole health, safety and facilities operation to embed and maintain a culture of safety and well-being across a business. They also manage the selection and training of H&S personnel and the provision of H&S training and mentoring across the organisation.
The skills required
Integral to this position is the ability to drive H&S behavioural culture, ensuring the engagement and commitment of all internal and external stakeholders. The Head of Health and Safety will be a good team motivator and communicator with the energy and drive to deliver change and performance improvements effectively.
The Head of Health and Safety will contribute towards strategic planning in relation to health, safety and site management across the business and a known ability to drive improvement to planned objectives. They must be responsible for effective and efficient management and operation of health and safety policies, procedures, and systems in accordance with recent and relevant health and safety regulations and requirements
Typical roles we recruit for
ROLES
Head of Health and Safety Jobs in Lisburn
Lisburn is a city whose centre is 7.5 miles (12 km) south west of the centre of Belfast. It is Northern Ireland's newest city, gaining city status in 2002 for the Queen's Golden Jubilee. The city is historically noted for its links with the linen industry, and now has a museum dedicated to the craft. To Lisburn's north west are the banks of Lough Neagh, which at 151 square miles (392 sq km) is the largest freshwater lake in the British Isles by surface area (Lake Windermere, England's largest, is only about 5.5 square miles in area!). The city is connected to Belfast by the M1 motorway. It is also on the railway line from Belfast to Dublin, and trains can be taken from the city centre to both capitals.
Although the population of Lisburn is roughly 70,000, it is part of The Dublin-Belfast Corridor, which is home to 3 million people. The population of the whole of Northern Ireland is just under 2 million. Close to three quarters of a million people live in the Belfast area, which means that about a third of the population is concentrated in this small area on the country's east. The city's population is growing steadily, and indeed the local government is attempting to boost Lisburn's population with a set of schemes it is putting in place.
With its growing population and excellent links to Belfast and Dublin, Head of Health and Safety positions do come up in Lisburn or its neighbouring areas relatively frequently. Northern Ireland as a whole has seen more prosperity over the past decade or so, and it's now considered a good place to invest, which can only be good news for the logistics, supply chain and procurement industries.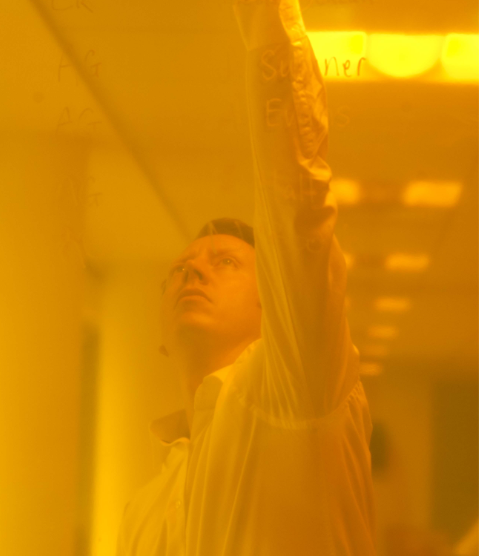 Whether you are a client or a candidate, getting to know you helps us to understand and anticipate your needs. Why not get in touch and see just what we can do for you today?