Head of Learning and Development - Newport
Head of Learning and Development Jobs
Organizations that fail to take learning and development seriously stagnate in their marketplace and lose their best talent to rival companies. Fortunately, all large forward-looking companies not only have L&D at the heart of their HR strategies, they have teams of people dedicated to that end alone. The head of L&D oversees the team, which could be anything from one or two L&D specialists in an office to dozens around the country.
The head of learning and development's main task is designing and executing coaching strategies that are custom made for the needs of the company and its employees. For maximum impact this is a two-way street, so employees at all levels are appraised but are also given the chance to air their own views on the most contentious and defining subjects, and this information is then fed back into their personal development programmes. The ultimate aim is to increase productivity by enhancing engagement and reducing employee churn.
The skills required
The typical head of L&D companies are looking for are already a senior learning and development professional or are someone who has a proven track record of delivering L&D to teams of employees. Sometimes a blank canvas is preferred as the company is able to instil its values and culture into the role, but a deep experience of a challenging L&D execution is usually preferred.
A firm background in HR is a requirement for most positions, so that the candidate needs to be aware of how learning and development fits into the bigger picture. Experience of dealing with the sector in which the company operates will also be advantageous to the applicant, as all fields have different expectations.
Typical roles we recruit for
ROLES
Head of Learning and Development Jobs in Newport
Although Newport can trace its history back to at least medieval times, when its castle was built, it was the Industrial Revolution that turned the town into what it is now, a city of over 140,000 people. Its location on the south of Wales, adjacent to the Severn Estuary opposite Bristol, made it an ideal place for a port to transport the vast amounts of coal, as well as iron, that were being mined from South Wales. For a time, the town had a larger population than Cardiff.
Although the docks are not as busy as they used to be, the town has remained active, with a diverse range of manufacturing, service industry and governmental offices being based there. It is home to Sims Metal Management's huge scrap recycling plant, which boasts the world's largest car crusher and links by road, water and rail. The UK's HQ of the Office for National Statistics and the IPO (patents office) are based there, as well as the Welsh HQs of the Charity Commission and the British Red Cross.
Panasonic and International Rectifier have large factories in Newport, and EADS's security division, Cassadian, is also located there. With such a diverse range of industries and great communications, Head of Learning and Development vacancies are quite common in Newport.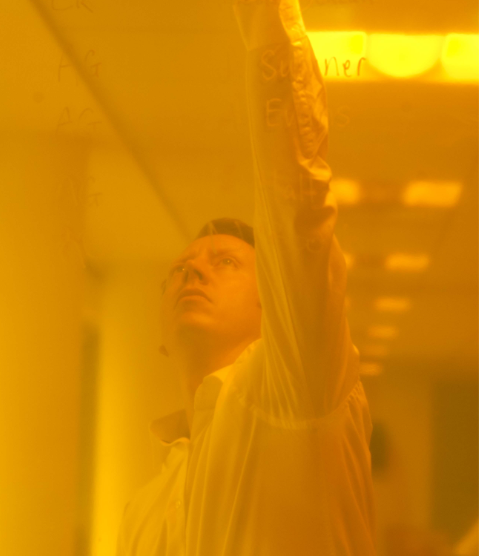 Whether you are a client or a candidate, getting to know you helps us to understand and anticipate your needs. Why not get in touch and see just what we can do for you today?