Head of People Jobs
Staffing of a business has been revolutionized over the past 10–15 years as companies recognize and capitalize on the advantages of having a happy, satisfied and fulfilled workforce. It's all about ensuring the human factor is a part of human resources. While perks and bonuses have long played a part in the equation, with a modern recognition that it's a more complex and finely tuned process, HR departments are now employing heads of people to oversee and refine the workplace processes to help with satisfaction and therefore retention and attractiveness to talent.
The head of people typically looks after a team or a department, often reporting to a people manager or director. Those members of staff have direct contact with the board and have access to the funds and the strategic information required to put people-focused initiatives into action. The head of people is normally required to understand and interpret plans and implement them at team level, often as one of several heads of people in a company.
The skills required
A background in delivering bonuses and benefits to teams is a key asset in this role. That can often mean basing benefits on individual assessments to create focused, personalized schemes, or it could be a generalized task over complete teams. You are expected to implement strategies and initiatives that drive cultural change throughout the business, as dictated by the board and your line managers. Whether they go into detail on how these are implemented or you are expected to interpret them into actions depends on the policy of the company.
Experience within the industry the company operates in is useful as employees in different sectors have different expectations and motivations. You must be able to demonstrate that you can implement complex initiatives that have been possibly decided without your input.
Typical roles we recruit for
ROLES
Head of People Jobs in Bootle
Modern-day Bootle is indistinguishable from the main conurbation of Liverpool, so absorbed has it become. However it is a distinct part, and is part of the Sefton area, the coastal borough that stretches up to Southport. Bootle is the home to Liverpool's famous docklands, and is still active as a container port, despite a general decline in Liverpool's status as a maritime hub. Liverpool itself is a relatively young city, and Bootle grew up around the same time as it, with its docks being built in the nineteenth century – indeed until Liverpool was such a major port, Bootle was q rather quaint resort.
Bootle lies to the north of the city of Liverpool, with an expansive front that faces onto the Mersey and the North Sea. Directly across the outlet is the northern tip of the Wirral, New Brighton, which is accessible by tunnel. The railway network connects Bootle directly to Liverpool, Southport, Preston and Manchester. Although the M57 and M58 pass to the east of the city area, there is no direct motorway access to the town.
Bootle suffered a substantial decline in the 1980s and 1990s as shipping companies limited their use of Liverpool's docks, although the decline seems to have been arrested, and a major regeneration project is going on in the area. A major boost has been the return of liners to Liverpool in the past few years, which, it is hoped, will boost the economy and Liverpool's reputation as a port. The proximity to the container port and the bustling streets of Liverpool means that there will always be a need for Head of People jobs to be filled, however, so Bootle looks set to continue playing a part in the logistics and supply chain industries.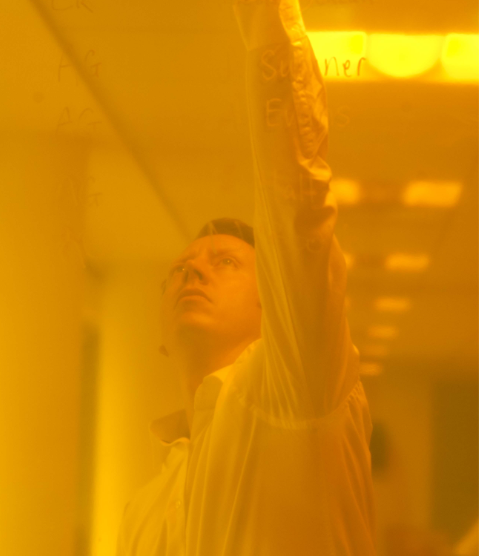 Whether you are a client or a candidate, getting to know you helps us to understand and anticipate your needs. Why not get in touch and see just what we can do for you today?