Head of People - Bournemouth
Head of People Jobs
Staffing of a business has been revolutionized over the past 10–15 years as companies recognize and capitalize on the advantages of having a happy, satisfied and fulfilled workforce. It's all about ensuring the human factor is a part of human resources. While perks and bonuses have long played a part in the equation, with a modern recognition that it's a more complex and finely tuned process, HR departments are now employing heads of people to oversee and refine the workplace processes to help with satisfaction and therefore retention and attractiveness to talent.
The head of people typically looks after a team or a department, often reporting to a people manager or director. Those members of staff have direct contact with the board and have access to the funds and the strategic information required to put people-focused initiatives into action. The head of people is normally required to understand and interpret plans and implement them at team level, often as one of several heads of people in a company.
The skills required
A background in delivering bonuses and benefits to teams is a key asset in this role. That can often mean basing benefits on individual assessments to create focused, personalized schemes, or it could be a generalized task over complete teams. You are expected to implement strategies and initiatives that drive cultural change throughout the business, as dictated by the board and your line managers. Whether they go into detail on how these are implemented or you are expected to interpret them into actions depends on the policy of the company.
Experience within the industry the company operates in is useful as employees in different sectors have different expectations and motivations. You must be able to demonstrate that you can implement complex initiatives that have been possibly decided without your input.
Typical roles we recruit for
ROLES
Head of People Jobs in Bournemouth
Bournemouth is well known as a beach holiday resort on the South Coast in Dorset, a rival to Brighton and Weymouth. It is, however, a thriving town with a large population, despite only having a relatively short history. One distinction it can claim is that in surveys it has been found to be the happiest place to live in Britain, and the relaxed lifestyle has led many companies to set up shop in the town or have their headquarters there.
With the population and the endless supply of goods required for the tourism industry, there will be Head of People positions in and around Bournemouth – this definitely isn't the kind of resort that closes between September and March.
Most of the companies that have set up in Bournemouth are in the service sector, but the list is impressive. JPMorgan Chase, Unisys, Fitness First, Liverpool Victoria, Palmair, Imagine Publishing, PruHealth and Lloyds TSB Insurance all have head offices or large offices in this seaside town. It's also well known as a venue for conferences, including those of the large political parties.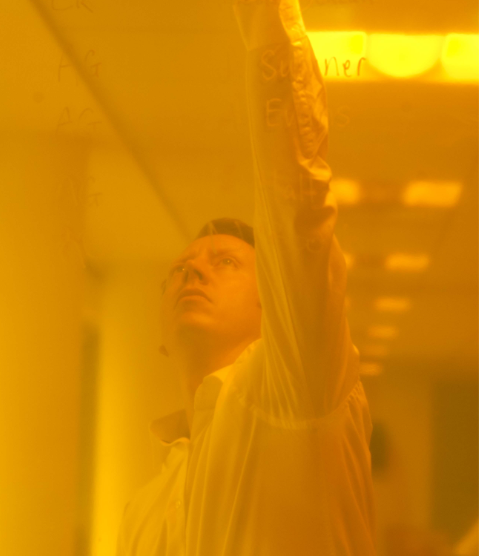 Whether you are a client or a candidate, getting to know you helps us to understand and anticipate your needs. Why not get in touch and see just what we can do for you today?