Head of People - Tamworth
Head of People Jobs
Staffing of a business has been revolutionized over the past 10–15 years as companies recognize and capitalize on the advantages of having a happy, satisfied and fulfilled workforce. It's all about ensuring the human factor is a part of human resources. While perks and bonuses have long played a part in the equation, with a modern recognition that it's a more complex and finely tuned process, HR departments are now employing heads of people to oversee and refine the workplace processes to help with satisfaction and therefore retention and attractiveness to talent.
The head of people typically looks after a team or a department, often reporting to a people manager or director. Those members of staff have direct contact with the board and have access to the funds and the strategic information required to put people-focused initiatives into action. The head of people is normally required to understand and interpret plans and implement them at team level, often as one of several heads of people in a company.
The skills required
A background in delivering bonuses and benefits to teams is a key asset in this role. That can often mean basing benefits on individual assessments to create focused, personalized schemes, or it could be a generalized task over complete teams. You are expected to implement strategies and initiatives that drive cultural change throughout the business, as dictated by the board and your line managers. Whether they go into detail on how these are implemented or you are expected to interpret them into actions depends on the policy of the company.
Experience within the industry the company operates in is useful as employees in different sectors have different expectations and motivations. You must be able to demonstrate that you can implement complex initiatives that have been possibly decided without your input.
Typical roles we recruit for
ROLES
Head of People Jobs in Tamworth
The town of Tamworth is the largest town in Staffordshire, although the largest settlement is the city of Stoke-on-Trent. Due to its south-eastern location, however, the town probably has more of an affiliation with Birmingham; Tamworth is just 12 miles (20 km) from the centre of Birmingham, and 6 miles (10 km) from Sutton Coldfield. The M42 passes to the east, connecting Birmingham with the M1, and to the west the M6 toll road heads north and south.
The town has a rich history, and was once larger than Birmingham; indeed it was even the capital of Mercia under Kind Offa in the 9th century. It was raided and destroyed by the Danes and re-founded by Aethelflaed, daughter of Alfred the Great. There was probably a Saxon fort in the town, but it is thought that Tamworth Castle was built on its grounds; the castle still stands to this day. During the 18th and 19th centuries, the town became industrialised, mainly thanks to the abundant coal nearby. Canals and railways came, and engineering, brick and tile making and the textile industries grew up. In latter years, Tamworth was the home of the Reliant factory, famous for its Robin and Scimitar cars; the factory no longer exists, however.
Tamworth, with its links to both Birmingham and Staffordshire, and thanks to its ideal location in the midlands, is a perfect place to find Head of People positions, and they become available reasonably frequently here and in its surrounding area. It is certainly worth taking a look or contacting Cast UK directly to talk about your needs.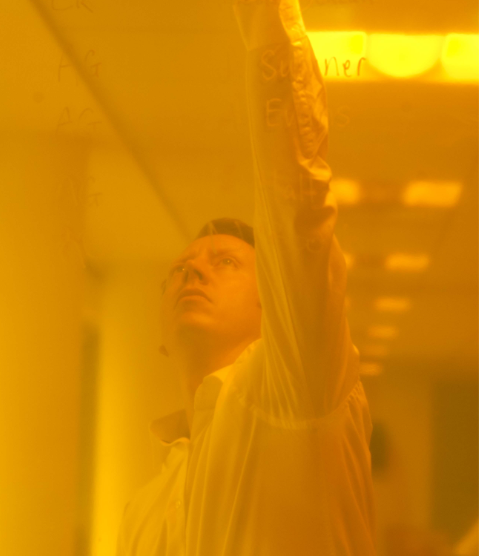 Whether you are a client or a candidate, getting to know you helps us to understand and anticipate your needs. Why not get in touch and see just what we can do for you today?