Learning and Development Manager Jobs
All good companies base their HR strategy around retaining and attracting the best talent, and a big part of this goal is their commitment to learning and development throughout the business. The best employees demand it, but there are sound business reasons for keeping L&D up to date. To prevent grand L&D strategies from fizzling out once they leave the board room, however, it's essential that learning and development managers are appointed to ensure the strategies are put into action, hence the need for good learning and development managers.
Depending on the size of the company, the learning and development manager either reports to a director of L&D or the board in general and may have a degree of autonomy when it comes to designing and implementing strategies. The L&D manager is judged on how well she or he delivers the KPIs laid down by the organization, which usually revolve around talent retention and performance of the department they oversee. Learning and development management is a great step in the ladder towards directorship, as it can shine a light on the manager's ability to interpret strategies and put them into action.
The skills required
While previous experience of learning and development management is often preferred, many companies consider experienced HR professionals who have dealt with all aspects of L&D, such as appraisals, examinations, assessments and personal development programmes and have put these into action for a busy company.
You should have a rounded set of skills on the current best practice in the field of learning and development gained through continuous learning on the back of some appropriate qualifications. An ability to demonstrate that you can manage people in a methodical and consistent manner is also required – for example you need to keep on top of qualifications that may expire and ensure they are re-sat and renewed as appropriate. Experience of working in the same field is also advantageous.
Learning and Development Manager Jobs in Bracknell
The Berkshire town of Bracknell is located at the centre of a cross with Farnborough, Reading, Maidenhead and the western tip of London as its points. It is located between the A308(M) and the M3, which run parallel to its north and south respectively.
Bracknell has a long and rich history, with mentions in the Domesday Book and Bronze Age finds there. Locals like to believe it was a favourite haunt of highwayman Dick Turpin, and there was supposed to be a secret tunnel between two inns via which he could escape capture. There must be something in the water, as a band of marauders known as the Wokingham Blacks had been terrorising the forest area; they were finally brought to justice by the Grenadier Guards in 1723. After World War 2, Bracknell was designated as a location for a New Town, and in the intervening decades the town's population grew from a few thousand to its current total of around 50,000.
Commercially, the town is rather successful, and many multinationals have set up offices there, particularly in the hi-tech and electronics sectors. The list includes Fujitsu, Panasonic, Hewlett-Packard, Dell, Siemens, Cable and Wireless, 3M and Novell. The headquarters of Supermarket Waitrose and the UK arm of BMW are also in Bracknell.
Bracknell is a thriving town, where great jobs in logistics, supply chain and procurement such as Learning and Development Manager positions are often found. Its excellent links to London and the whole of South England, as well as Heathrow Airport, are no doubt parts of the decision when companies choose to locate there.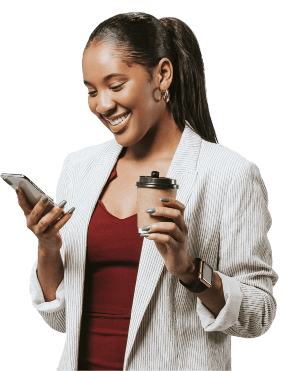 Find L&D Manager Jobs with Cast UK
Some of the UK's most exciting companies that are growing and changing are trying to find good learning and development managers to ensure their employees are up to speed on all aspects of their business. If you have experience in this area, you could be just the person they are looking for. We have great relationships with companies up and down the country because we have the details of hundreds of excellent HR professionals, and our consultants are skilled at matching the two together.
Cast UK can help you get your foot in the door of these companies so you can demonstrate to them why you should be their next learning and development manager. Call us today on 0333 121 3345 to get started.
Contact us
Similar roles we recruit for
ROLES