PMO Manager - Newcastle-under-Lyme
PMO Manager Jobs
A typical project management office (PMO) on a busy project is where the project is designed, implemented and kept on track by a team of analysts and assistants who are constantly monitoring processes and getting involved with the team to ensure smooth running. Keeping on top of this team itself needs a degree of oversight, which is where the PMO manager comes into the equation. He or she is charged with ensuring the change or transformation project stays on track by providing leadership to the team and reporting to the board and the relevant project managers and directors.
The overarching aim of the PMO manager is to ensure quality is maintained throughout the project. Although the PMO manager will probably not be hands-on when it comes to project management or analysis, she or he may be the person responsible for ensuring everyone in the office is up to speed and is performing well, and is therefore judged on the success of the office itself and how it maintains quality throughout a project.
The skills required
The PMO manager is primarily a manager of people. You need to have excellent communication and interpersonal skills, as well as a firm understanding of the project, its aims, and the activities being performed by the PMO team. It is your responsibility to ensure best practice is followed where necessary, and supporting and advising those in your team as they go about their business.
Experience of managing a project management office in the same sector is of enormous value. There can be significant differences between public and private sector offices, for example, with varying command structures and manners of working. You are also expected to report regularly to the board and to your line managers on the performance of your team. Some employers require a formal project management qualification such as PRINCE2 for an applicant to be considered for the role.
Typical roles we recruit for
ROLES
PMO Manager Jobs in Newcastle-under-Lyme
The Staffordshire town of Newcastle-under-Lyme (not to be confused with Newcastle-upon-Tyne) adjoins the city of Stoke-on-Trent along all of its eastern edge; without looking at a boundary map it would be difficult to discern where one ends and the other begins. The town did have a similar industrial history to Stoke, namely pottery and porcelain manufacture, until the mid-1700s when it all but stopped, giving way to brick making, clothing, cotton milling, coal mining and engineering. Engineering and clothing manufacturing still dominate the town's industries; many military and police uniforms are made here.
In the early 1900s, the Stoke area was an amalgamation of a number of moderately sized towns, chief among them Stoke, Hanley, Newcastle-under-Lyme, Burslem, Fenton, Tunstall, Longton, Smallthorne, Kidsgrove, and Audley. A motion was put to parliament to amalgamate them all into one city in what was known as the Federation of Stoke-on-Trent. Newcastle-under-Lyme was the only one to reject the plan, partly because the others were heavily involved in the pottery industry and Newcastle no longer was. Newcastle's opposition was recognised and so it came to be that the town now exists almost engulfed by Stoke-on-Trent.
With a population of about 75,000 and a huge regeneration effort recently being completed, Newcastle-under-Lyme has undergone something of a rebirth of late, after a few decades of gradual decline. We do see more PMO Manager jobs appearing in the town, which is often indicative of renewed economic activity.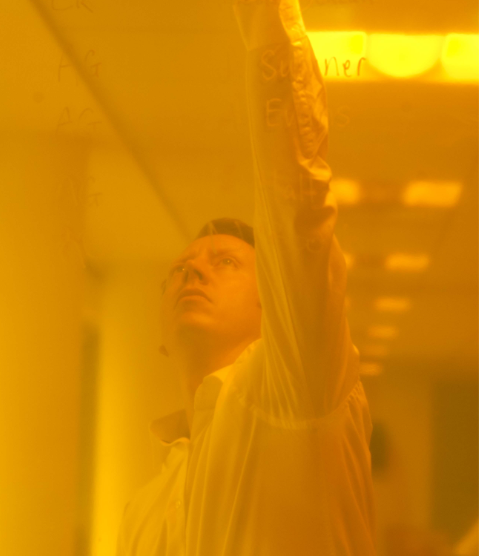 Whether you are a client or a candidate, getting to know you helps us to understand and anticipate your needs. Why not get in touch and see just what we can do for you today?