Portfolio Manager - Glasgow
Portfolio Manager Jobs
Business change and transformation has to be thoroughly planned, organized and monitored during execution if they are to be successful and efficient. A team needs to be put together, and progress needs to be regularly reported to the board. In many companies the portfolio manager is the person with these responsibilities. They oversee several workstreams or perhaps an entire company's ongoing programmes, depending on its size.
The portfolio manager is also a line manager of the team putting the programme into action, including its analysts. How or she is in regular contact with these practitioners and acts as the channel of communication between the process staff and the board. Because he or she is in charge of several workstreams, they also need to monitor how they influence and interact with each other. The job carries a good deal of responsibility as the head of process.
The skills required
Portfolio managers are highly experienced business change and transformation professionals, and companies need to see a solid track record of delivery of multiple simultaneous workstreams to qualify for the position. You need a methodical and logical mindset too, as you are overseeing workstreams that could be distant geographically or in terms of physical similarities, where confusion can sink portfolio managers who are not on top of things.
Experience of managing portfolios in the same sector as the job advertised will be a distinct advantage, as differences between sectors can make a huge difference to how a project is managed. While most companies demand experience in a management role, others recognize that managers have to start somewhere and are looking for experienced deputies, senior staff and other such positions so they can absorb them into their own company structures.
Typical roles we recruit for
ROLES
Portfolio Manager Jobs in Glasgow
Located on the River Clyde in the western region of Scotland, Glasgow is the largest city north of the border and has the third largest population in the UK.
Known predominantly for its industrial past, which included the production of items ranging from textiles, carpet, furniture, food and drink, through to explosives, chemicals and industrial machinery, Glasgow was known during the 19th century as the Second City of the Empire.
A quarter of all the world's locomotives at the time were manufactured in Glasgow, while the Clyde shipyards were bustling with workers creating seafaring vessels of every shape and size.
Over the last 200 years, Glasgow has changed significantly. Most of the shipyards are gone (although some are still in operation) and many of the factories have been replaced with world-class shopping and high-end accommodation. Indeed, the city is ranked as one of Europe's top financial centres and one of the most liveable cities in the world.
For those seeking Portfolio Manager roles in Glasgow, there are plenty of opportunities, whether you're interested in manufacturing, retail, technology, biosciences, finance, education, media or transport.
Indeed, just some of the companies based in Glasgow include Clydesdale Bank, BAE Systems Surface Fleet Solutions, BBC Scotland, The Herald and John Dewar & Sons.
There's also the Port of Glasgow and Glasgow International Airport, and the city is home to four universities, a number of colleges and several sports teams, not to mention a variety of entertainment venues.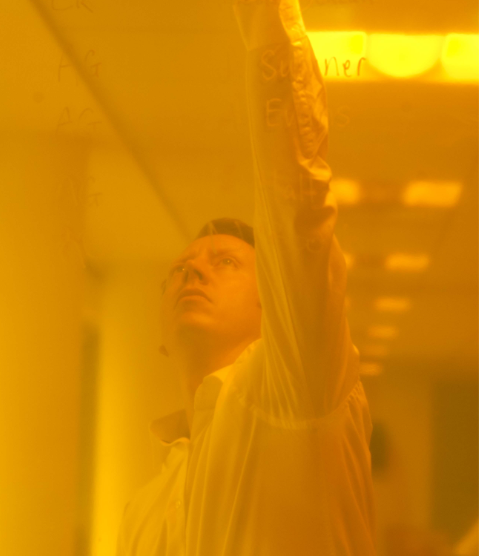 Whether you are a client or a candidate, getting to know you helps us to understand and anticipate your needs. Why not get in touch and see just what we can do for you today?