Account Manager jobs
Customer retention is one of the most important aspects of running a logistics business. As with any business, retaining profitable and reliable clients can make you the envy of your competitors by minimising the time and effort spent chasing new clients.
But retaining clients is not just about sitting back and enjoying the ride; it's an active craft, involving constant communication with clients and senior management to ensure smooth running, met deadlines and fulfilled aspirations. Account managers are therefore a key employee in the customer retention effort.
Reporting to the account director and senior management, the account manager is a human interface with the clients. They will know their clients' demands intimately and in turn, the client should appreciate the personal service and understanding. In large companies with many clients, this would be impossible without the account managers.
An account manager might also have a team of subordinates dealing with specific clients or sectors, and the manager will need to not only instruct them but also remain completely aware of what they are doing strategically and in detail.
The skills required
The account manager will need to be a flexible person, able to deal with different clients in their own unique ways. A deep knowledge of logistics and the industries they are dealing with will be essential. As they will be trusted by the customers to deliver on promises they make, they must also be able to both stay well connected with those within their company who make delivery possible, but also realise the limits of possibility so as not to overpromise and underdeliver.
Good, accurate reporting skills will be required, and a strategic mindset, able to interpret goals from management and account directors and turn them into results, will be essential.
Typical roles we recruit for
ROLES
Account Manager Jobs in Oxford
The county town of Oxford and famous throughout the world for its university, Oxford is actually a thriving, self-contained city with a diversity of industries not directly related to its county status or education sector. It has been a successful city for so long that its architecture spans the millennia, and since much of the most important buildings were churches, it got the name "city of dreaming spires".
Without doubt the university and its related activities (bars, cafes, hotels, shops, theatres etc.) is the key single employer of the city, and the university heritage also plays into its thriving tourism industry. All this contributes to the thriving nature of the city, which is busy all the year round.
But a major industry just to the south east of the city centre is car manufacturing, at the Cowley BMW plant, home of the new Mini. The plant used to be the Morris Motors plant during the First World War, and this attracted a railway and other communications to serve it. During World War Two the plant made training planes for the RAF. After the war mergers and acquisitions changed the company to BMC, then British Leyland, Austin Rover, the Rover Group and finally BMW (but locals still call the factory Morris's).
With a thriving, ever changing population and various high-tech and heavy industries, Oxford often throws up Account Manager positions to help oil the wheels of commerce. It's certainly an exciting place to live and work.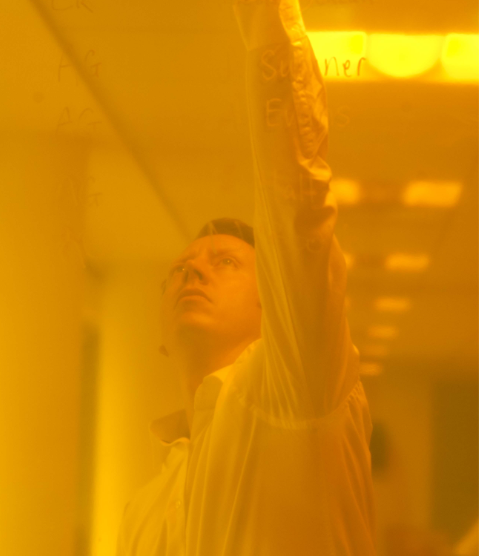 Whether you are a client or a candidate, getting to know you helps us to understand and anticipate your needs. Why not get in touch and see just what we can do for you today?