Account Manager - Redditch
Account Manager jobs
Customer retention is one of the most important aspects of running a logistics business. As with any business, retaining profitable and reliable clients can make you the envy of your competitors by minimising the time and effort spent chasing new clients.
But retaining clients is not just about sitting back and enjoying the ride; it's an active craft, involving constant communication with clients and senior management to ensure smooth running, met deadlines and fulfilled aspirations. Account managers are therefore a key employee in the customer retention effort.
Reporting to the account director and senior management, the account manager is a human interface with the clients. They will know their clients' demands intimately and in turn, the client should appreciate the personal service and understanding. In large companies with many clients, this would be impossible without the account managers.
An account manager might also have a team of subordinates dealing with specific clients or sectors, and the manager will need to not only instruct them but also remain completely aware of what they are doing strategically and in detail.
The skills required
The account manager will need to be a flexible person, able to deal with different clients in their own unique ways. A deep knowledge of logistics and the industries they are dealing with will be essential. As they will be trusted by the customers to deliver on promises they make, they must also be able to both stay well connected with those within their company who make delivery possible, but also realise the limits of possibility so as not to overpromise and underdeliver.
Good, accurate reporting skills will be required, and a strategic mindset, able to interpret goals from management and account directors and turn them into results, will be essential.
Typical roles we recruit for
ROLES
Account Manager Jobs in Redditch
Redditch is a moderately populated Worcestershire town situated about 12 miles (20 km) south of the centre of Birmingham. Worcester is the same distance to the west and Leamington Spa is over to the west, and the whole town is surrounded from west to north to east by a curve made up of the M5, M42 and M40. The town's population is around 80,000.
The town is historically noted as being the manufacturing base for needles, and at one point 90 per cent of the world's needled could trace its journey back to Redditch. The industry has largely gone away now, replaced by a multitude of small manufacturing businesses. However the needle-making heritage lives on in the shape of the National Needle Museum, which tussles with Keswick's pencil museum for the top spot on most tourists' must-visit-before-I-die lists.
Redditch became a new town after the Second World War, and much of the old buildings and infrastructure was demolished to make way for a more modern, planned town. The town has a few notable residents in the world of business. Motoring and cycling retailer and windscreen wiper blade fitter Halford's has its headquarters in the town, as does the engineering company GKN (formerly Guest, Keen and Nettlefolds), which can trace its history back to the 1700s. There's also a major shopping centre, Kingfisher, which is responsible for creating a lot of local jobs. With such a diversity in Redditch and great links to major cities, it's little surprise that Account Manager jobs appear in our inbox from time to time.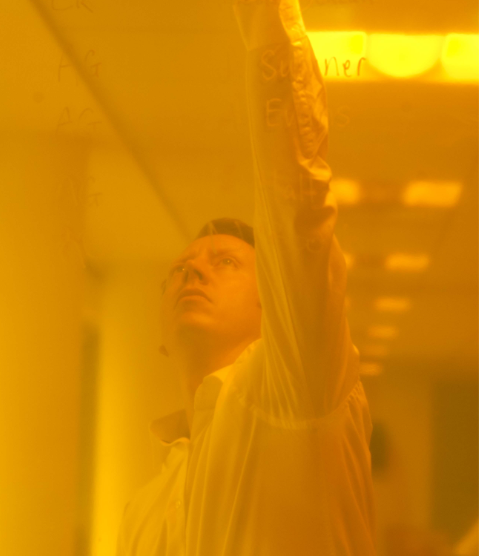 Whether you are a client or a candidate, getting to know you helps us to understand and anticipate your needs. Why not get in touch and see just what we can do for you today?