Account Manager jobs
Customer retention is one of the most important aspects of running a logistics business. As with any business, retaining profitable and reliable clients can make you the envy of your competitors by minimising the time and effort spent chasing new clients.
But retaining clients is not just about sitting back and enjoying the ride; it's an active craft, involving constant communication with clients and senior management to ensure smooth running, met deadlines and fulfilled aspirations. Account managers are therefore a key employee in the customer retention effort.
Reporting to the account director and senior management, the account manager is a human interface with the clients. They will know their clients' demands intimately and in turn, the client should appreciate the personal service and understanding. In large companies with many clients, this would be impossible without the account managers.
An account manager might also have a team of subordinates dealing with specific clients or sectors, and the manager will need to not only instruct them but also remain completely aware of what they are doing strategically and in detail.
The skills required
The account manager will need to be a flexible person, able to deal with different clients in their own unique ways. A deep knowledge of logistics and the industries they are dealing with will be essential. As they will be trusted by the customers to deliver on promises they make, they must also be able to both stay well connected with those within their company who make delivery possible, but also realise the limits of possibility so as not to overpromise and underdeliver.
Good, accurate reporting skills will be required, and a strategic mindset, able to interpret goals from management and account directors and turn them into results, will be essential.
Account Manager Jobs in Salford
The city of Salford grew up around the same time as neighbouring Manchester until the two merged into one great metropolis, now called Greater Manchester, as the Industrial Revolution got into full swing. Both cities lie within the boundaries of the M60, the Greater Manchester ringroad, and are also joined by the inner ringroad, the Mancunian Way. Salford takes in several towns such as Eccles, Swinton, Pendlebury, Walkden and Irlam, bringing the total population to around 240,000. Although Manchester and Salford have similar histories, Salford was always to be in Manchester's shadow commercially, and there is no discernible city centre to speak of, whereas Manchester's central business district is large.
A great engineering feat was the construction of the Manchester Ship Canal, which linked Salford and Manchester to the Irish Sea for practically any vessel – this was no barge canal. It ended the dominance of Liverpool as a sea port and brought trade and allowed export directly from the factories and mills. Its terminus was a huge port with massive berths, in what is now Salford Quays. Although ships do still use the canal, the quays are now a massive development of shopping, museums, galleries and residential units. MediCityUK is there, and it's where many parts of the BBC, including 5 Live, Breakfast, Sport and Children's are now based.
Salford is extremely well connected, sharing Manchester's road, rail, tram, canal and international airport network. It's also a thriving and vital part of Greater Manchester, with its own industry, university and a major hospital. With the huge industrial estate of Trafford Park on the doorstep and a conurbation of 2.5 million to serve, it's no wonder that we regularly handle Account Manager jobs in Salford.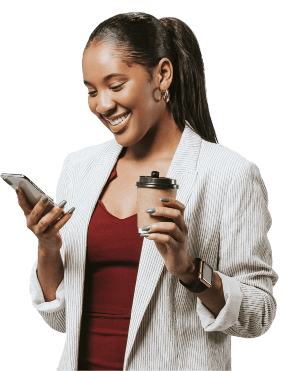 Cast UK's logistics opportunities
If you're looking for a promotion or simply want to change employer, Cast UK's recruitment consultants can help you take the next step in your logistics career.
We work with hundreds of UK employers to ensure positions are filled by the most appropriate people. We ourselves only employ people with experience in procurement, logistics and supply chain.
To find out more about how Cast UK can help you recruit an Account Manager for your business or find you a job as an Account Manager then contact one of our consultant team on 0333 121 3345.
Contact us
Similar roles we recruit for
ROLES