Account Manager jobs
Customer retention is one of the most important aspects of running a logistics business. As with any business, retaining profitable and reliable clients can make you the envy of your competitors by minimising the time and effort spent chasing new clients.
But retaining clients is not just about sitting back and enjoying the ride; it's an active craft, involving constant communication with clients and senior management to ensure smooth running, met deadlines and fulfilled aspirations. Account managers are therefore a key employee in the customer retention effort.
Reporting to the account director and senior management, the account manager is a human interface with the clients. They will know their clients' demands intimately and in turn, the client should appreciate the personal service and understanding. In large companies with many clients, this would be impossible without the account managers.
An account manager might also have a team of subordinates dealing with specific clients or sectors, and the manager will need to not only instruct them but also remain completely aware of what they are doing strategically and in detail.
The skills required
The account manager will need to be a flexible person, able to deal with different clients in their own unique ways. A deep knowledge of logistics and the industries they are dealing with will be essential. As they will be trusted by the customers to deliver on promises they make, they must also be able to both stay well connected with those within their company who make delivery possible, but also realise the limits of possibility so as not to overpromise and underdeliver.
Good, accurate reporting skills will be required, and a strategic mindset, able to interpret goals from management and account directors and turn them into results, will be essential.
Typical roles we recruit for
ROLES
Account Manager Jobs in Wigan
Wigan could be the archetypal northern town, fulfilling practically every stereotype people might have of the region. It was a relatively sleepy farming and market town in between the minor cities of Manchester and Liverpool and then along came the Industrial revolution and everything changed. While most northern towns had a single trade, be it coal, mills, glass or engineering, Wigan got a bit of everything, particularly the first two. The canals and railways came to town and the population exploded, and Wigan became a real powerhouse in the region, with an estimated thousand mines running simultaneously.
And then, true to the script, the town went into decline as manufacturing went abroad or the demand for its produce waned. But the population of Wigan weren't cowed by this. They diversified and the town is still thriving to this day. The Tote, Heinz, JJB Sports and Chinamex all have a presence here, and it's also the home of Uncle Joe's mintballs!
The town, which is situated between the M61 and the M6, has good shopping and employment, and has a lively entertainment sector, with revellers travelling miles for its night life. It also boasts two top-flight sports clubs: Wigan Athletic Football Club and the rugby league club Wigan Warriors. Ukulele and saucy song maestro George Formby was born in Wigan, as was 80s pop sensation Limahl (he of Kajagoogoo fame, not one of the other Limahls) and the band The Verve. Much-missed actor Roy Kinnear was born there too.
With great links to the major North West cities and towns, an active population of approaching 300,000 throughout the borough and a diverse employment status, Wigan is a great place to find a Account Manager position.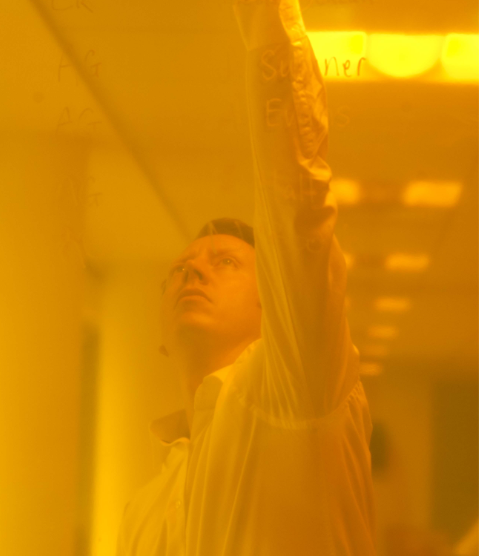 Whether you are a client or a candidate, getting to know you helps us to understand and anticipate your needs. Why not get in touch and see just what we can do for you today?