Agile Project Manager - Rugby
Agile Project Manager Jobs
Working closely with the scrum manager and reporting to a programme manager, the agile project manager is responsible for one or a number of workstreams in the change or transformation project. The agile project manager is tasked with overseeing the team they are assigned to and ensuring the project is meeting its milestones so its completion is on time and on budget.
The position will of course requires the manager to be fully signed up to the concept of agile project management as companies executing their projects in this way have an infrastructure in place to best serve the methodology. The agile project manager is first and foremost a people manager, because the team itself will have the degree of autonomy expected of agile. And while agility is a given in the team, it should be noted that it is also expected of its managers.
The skills required
Most companies looking for agile project managers require a firm background in dealing with the kinds of projects the company deals with, ideally in the same sector. General management or even traditional project management skill may not be enough to prepare someone for the specific demands of agile project management, so it's worth doing some research on the business and its methods of seeing projects through to completion.
A person who has led agile projects at team leader level may be considered for some roles if the remaining set of skills is strong, for example leading within the sector or managing a team of similar structure. The interview stage will be the key to showing that you have the talent and knowledge to take on the role. Sometimes companies will be new to agile and will be going through the painful early stages; if you have the experience to pick up the ball and run with it, you'll become a highly valued member of the team.
Typical roles we recruit for
ROLES
Agile Project Manager Jobs in Rugby
The Warwickshire town of Rugby has several associations that make it well known, but by far the most notable is the game of rugby, which was supposedly invented when a boy, Webb Ellis, at school picked up the ball in a game of football in 1823 and ran with it (although some sport historians dispute the likelihood of this being true). The school in question was Rugby School, a public school that started off as a charitable place of education for local boys and ended up rather more exclusive.
The town is about as central in England as it's possible to be. It's located about 11 miles (18 km) east of Coventry, 18 miles (30 km) south of Leicester and 17 miles (28 km) north west of Northampton. Rugby is extremely well served by road and rail. It is surrounded to its north, east and south by the M6, M1 and M45 respectively, and has rail links to all the major metropolitan regions, a reminder of its importance in the railway golden age, when it was a key junction and engineering works.
Rugby might have a rather genteel image, and is quite a tourist magnet thanks to its beautiful Victorian architecture, but in reality it's quite an industrialised town. It has log been a centre of engineering; the first jet engine was built there and the turbine tradition lives on today in the shape of a major Alstom plant and the Rolls Royce plc plant just up the road in Ansty. The town is also associated with cement making. Rugby is a good place to look for Agile Project Manager work as it has diversified into being a centre of distribution thanks to its transport links, but also because of its industry in the town and nearby.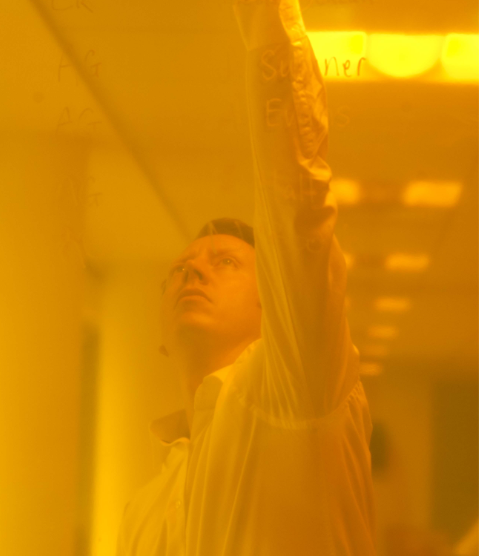 Whether you are a client or a candidate, getting to know you helps us to understand and anticipate your needs. Why not get in touch and see just what we can do for you today?