Head of Continuous Improvement - Mansfield
Head of Continuous Improvement Jobs
There is no such thing as the perfect business. Every hour, inefficiencies and bad practice are going on without the owners' knowledge, or the owners know they exist but are powerless to act. This is where the head of continuous improvement comes in. It is an analytical role that constantly audits every business process and looks for inefficiencies that can be ironed out. Depending on the size of the company, this can be a one-person job, heading up a small team or employing dozens of auditors to make the business better.
But it's not just about the money – not directly, anyway. Often, an improvement is simply one that helps staff with their work and removes those irritations and bureaucracy that reduces job satisfaction. Sometimes it's an environmental improvement that doesn't have obvious financial implications but can have longer-term benefits. Improvement takes many forms, and once the head of continuous improvement has got under the skin of the company and found out exactly how it operates, it's inevitable that the financial benefits will follow.
The skills required
The job of head of continuous improvement has two main strands – analyzing the financial matters and seeking out other procedural activities that can be improved. You will need to be prepared to get your hands dirty (sometime literally) by delving into the business, talking to employees, observing and measuring the way people work and researching alternative methodologies that can create efficiencies.
The head of continuous improvement may sometimes need to make unpopular decisions, for example choosing to outsource elements of the business or making it less top-heavy if inefficiencies are identified. While the final decision will be made by the board, you must have the confidence in your convictions to make such recommendations. Of course, the opposite is also true, and your recommendations could lead to the growth of the company. As long as you have performed detailed analyses, you will be able to present accurate projections to the board.
Typical roles we recruit for
ROLES
Head of Continuous Improvement Jobs in Mansfield
Situated roughly half way between Sheffield and Nottingham, Mansfield is a town with a history of being a market town and the centre of a thriving mining industry. The town has forests in almost every direction outside its borders, and was in times gone by a favourite stopping place for royals on their hunting excursions. On the map Mansfield bears all the hallmarks of a market town, with several major roads emerging to connect the surrounding farms and villages. Nowadays the M1 passes the town's west, and railways connect it to Sheffield, Nottingham and Leicester.
The town gained notoriety among other mining communities when its mines did not take part in the bitter miners' strike in the 1980s. However the move was not to prove a long-term saviour of the industry, as today no mines survive. Mansfield was, not surprisingly, home to the famous Mansfield Brewery, but it was taken over in 1999 and production ceased on the site. Mansfield is now a fairly typical post-industrial town, with the service sector and some light industry taking prominence.
The town was the centre of the swimming universe in 2008, however, when local girl Rebecca Adlington won two gold medals at the Beijing Olympics, in the 400 m and 800 m freestyle races. At the time of writing, after London 2012, her 800 m record of 8:14.10 still stands as the world and Olympic record.
The Mansfield urban area is quite large, with a population of around 150,000, which in itself makes it a decent candidate if you're looking for Head of Continuous Improvement jobs. The town also benefits from several large cities and towns within half an hour, so anyone willing to commute will stand an even greater chance of success.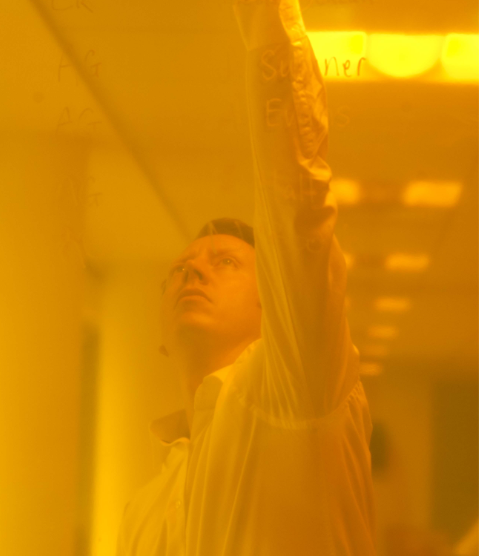 Whether you are a client or a candidate, getting to know you helps us to understand and anticipate your needs. Why not get in touch and see just what we can do for you today?