Head of Learning and Development - Royal Tunbridge Wells
Head of Learning and Development Jobs
Organizations that fail to take learning and development seriously stagnate in their marketplace and lose their best talent to rival companies. Fortunately, all large forward-looking companies not only have L&D at the heart of their HR strategies, they have teams of people dedicated to that end alone. The head of L&D oversees the team, which could be anything from one or two L&D specialists in an office to dozens around the country.
The head of learning and development's main task is designing and executing coaching strategies that are custom made for the needs of the company and its employees. For maximum impact this is a two-way street, so employees at all levels are appraised but are also given the chance to air their own views on the most contentious and defining subjects, and this information is then fed back into their personal development programmes. The ultimate aim is to increase productivity by enhancing engagement and reducing employee churn.
The skills required
The typical head of L&D companies are looking for are already a senior learning and development professional or are someone who has a proven track record of delivering L&D to teams of employees. Sometimes a blank canvas is preferred as the company is able to instil its values and culture into the role, but a deep experience of a challenging L&D execution is usually preferred.
A firm background in HR is a requirement for most positions, so that the candidate needs to be aware of how learning and development fits into the bigger picture. Experience of dealing with the sector in which the company operates will also be advantageous to the applicant, as all fields have different expectations.
Typical roles we recruit for
ROLES
Head of Learning and Development Jobs in Royal Tunbridge Wells
As the name suggests, Royal Tunbridge Wells gained its popularity as a place to take on mineral spring water which in days gone by was believed to have health benefits. Like several other spa towns across the nation, this soon attracted well to do folk with disposable income to visit and take the waters, particularly during the nineteenth century, although in this case the spa status began rather earlier. Roads and eventually railways would allow greater numbers of people to come, and the population grew as hotels and other services sprung up to accommodate and pamper them. From an early stage, Royal Tunbridge Wells was designed to be architecturally striking, and it remains so today.
Nowadays, however, the importance of the spa and the waters is negligible to the local economy, although the tradition started by it, and which earned it the Royal prefix, remains important to the town's atmosphere. Royal Tunbridge Wells is a wealthy town with almost zero unemployment, and although it has thriving financial and tourism industries, acts as a commuter town for London. Part of its success is its relative isolation from other large settlements, which makes it a draw for all the villages in the region. The centre of London is 30 miles (50 km) to the north west, and about the same distance to the south is the South Coast.
Such towns, where tourism and commuting are dominant, might not seem like ideal candidates for Head of Learning and Development jobs, but wherever there is an affluent population and a half-decent transport network, they do occasionally emerge, usually with a retail employer.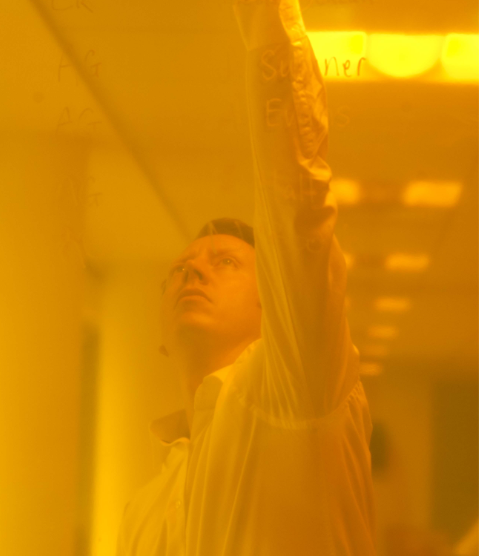 Whether you are a client or a candidate, getting to know you helps us to understand and anticipate your needs. Why not get in touch and see just what we can do for you today?