Talent Acquisition Director Jobs
The acquisition of employees with the right skill sets for a company's needs should not be done on an ad-hoc basis. It's a strategic task, and that requires a team overseen by a director at board level who can make informed plans and decisions based on corporate goals, forecasts and seasonal demands. This is the role of the talent acquisition director.
Talent acquisition directors may need to work across multiple businesses within a group, creating a talent pipeline that is key to satisfying the unique and diverse needs of each. That demands a very close working relationship with national, regional and site-level managers, as varied positions create a range of recruitment demands. Cultivating relationships with specialist recruiters, as well as internal managers is also an important part of the job as they will in many cases, be your eyes and ears on the ground and in the employment marketplace.
The skills required
A proven record of people management is a key asset for this job. The ideal candidate will be someone who has risen through the ranks of HR and talent acquisition and is looking for the next logical career step. Experience of managing businesses, branches, departments and budgets will also stand the applicant in good stead, as a deep appreciation of the way in which employees and managers interact within financial constraints is key to the role.
Because all sectors have differing demands when it comes to acquiring talent, it may be necessary for an applicant to have worked in the same sector as the role itself. Acquiring talent for hotels and hospitality is very different to acquiring it for the oil industry, for example. An ability to identify, predict and react to the differing needs of wide-ranging jurisdictions may also be required for multinational companies, where talent acquisition is not a local or national affair.
Talent Acquisition Director Jobs in Royal Tunbridge Wells
As the name suggests, Royal Tunbridge Wells gained its popularity as a place to take on mineral spring water which in days gone by was believed to have health benefits. Like several other spa towns across the nation, this soon attracted well to do folk with disposable income to visit and take the waters, particularly during the nineteenth century, although in this case the spa status began rather earlier. Roads and eventually railways would allow greater numbers of people to come, and the population grew as hotels and other services sprung up to accommodate and pamper them. From an early stage, Royal Tunbridge Wells was designed to be architecturally striking, and it remains so today.
Nowadays, however, the importance of the spa and the waters is negligible to the local economy, although the tradition started by it, and which earned it the Royal prefix, remains important to the town's atmosphere. Royal Tunbridge Wells is a wealthy town with almost zero unemployment, and although it has thriving financial and tourism industries, acts as a commuter town for London. Part of its success is its relative isolation from other large settlements, which makes it a draw for all the villages in the region. The centre of London is 30 miles (50 km) to the north west, and about the same distance to the south is the South Coast.
Such towns, where tourism and commuting are dominant, might not seem like ideal candidates for Talent Acquisition Director jobs, but wherever there is an affluent population and a half-decent transport network, they do occasionally emerge, usually with a retail employer.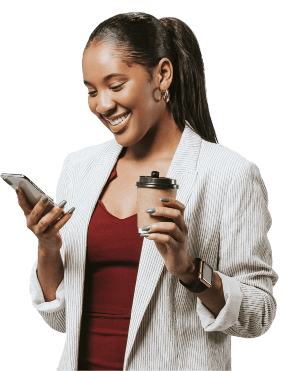 Find Acquisition Director Jobs with Cast UK
Cast UK is a specialist recruitment consultancy with offices in London, Birmingham and Manchester. Out strength comes from our commitment to our clients, our candidates and our own consultants, a triangle of mutual interest that has seen the company thrive.
Recruitment is at last being recognized as a skill in itself, and not a step that is forced on understaffed companies. We help you to fulfil your strategic staffing needs right up to executive level and we do it with professionalism and integrity.
Call us today on 0333 121 3345 if you're looking for – or to fill – an executive HR role.
Contact us
Similar roles we recruit for
ROLES