Group HR Director - Royal Tunbridge Wells
Group HR Director Jobs
It is important that all companies have a solid structure in place to manage human resources, but what happens when companies are joined together under a group umbrella? In such cases, the group usually appoints a group HR director charged with overseeing the employment situation across all locations. As board members, they are aware of the group's strategic aims, and are able to base HR decisions on first-hand knowledge. They then give and take guidance from the HR managers and directors within each business.
Group HR directors are key elements in the business, as the buck will stop with them when recruitment, compensation, dismissal or grievances become issues. The group HR director may also be charged with creating initiatives to ensure employees are engaged, profitable and motivated enough to fulfil the productivity projections laid down by the board.
The skills required
The group HR director is a key position when it comes to human resources in a group. You will ideally have plenty of experience of high-level HR management or directorship with a large company, but if you have experience directing HR in a group, that will be a key asset. HR experience from within the particular industry in which the position is being filled will also be advantageous, as all industries have their own needs and expectations. However, as many groups have a diverse set of component companies, a demonstrable ability to quickly pick up and manage their different needs will be valued.
In short, you are going to need to be a high calibre HR professional who has risen through the ranks in HR over a long career. Being a board member has its own responsibilities, and you will need to be able to demonstrate that you are not only a safe pair of hands but that you can manage crises and come up with workable initiatives to maximize staff engagement.
Typical roles we recruit for
ROLES
Group HR Director Jobs in Royal Tunbridge Wells
As the name suggests, Royal Tunbridge Wells gained its popularity as a place to take on mineral spring water which in days gone by was believed to have health benefits. Like several other spa towns across the nation, this soon attracted well to do folk with disposable income to visit and take the waters, particularly during the nineteenth century, although in this case the spa status began rather earlier. Roads and eventually railways would allow greater numbers of people to come, and the population grew as hotels and other services sprung up to accommodate and pamper them. From an early stage, Royal Tunbridge Wells was designed to be architecturally striking, and it remains so today.
Nowadays, however, the importance of the spa and the waters is negligible to the local economy, although the tradition started by it, and which earned it the Royal prefix, remains important to the town's atmosphere. Royal Tunbridge Wells is a wealthy town with almost zero unemployment, and although it has thriving financial and tourism industries, acts as a commuter town for London. Part of its success is its relative isolation from other large settlements, which makes it a draw for all the villages in the region. The centre of London is 30 miles (50 km) to the north west, and about the same distance to the south is the South Coast.
Such towns, where tourism and commuting are dominant, might not seem like ideal candidates for Group HR Director jobs, but wherever there is an affluent population and a half-decent transport network, they do occasionally emerge, usually with a retail employer.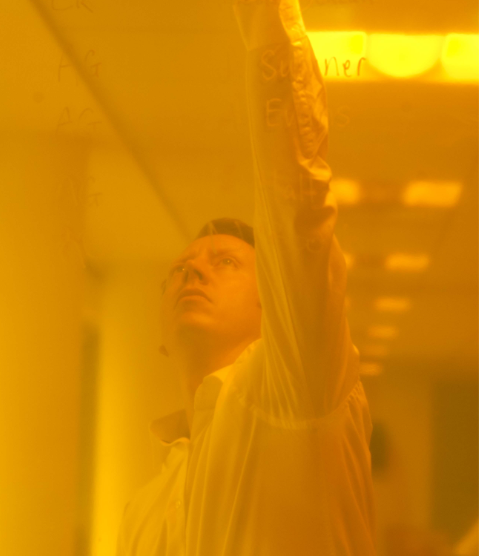 Whether you are a client or a candidate, getting to know you helps us to understand and anticipate your needs. Why not get in touch and see just what we can do for you today?