Head of People - Colchester
Head of People Jobs
Staffing of a business has been revolutionized over the past 10–15 years as companies recognize and capitalize on the advantages of having a happy, satisfied and fulfilled workforce. It's all about ensuring the human factor is a part of human resources. While perks and bonuses have long played a part in the equation, with a modern recognition that it's a more complex and finely tuned process, HR departments are now employing heads of people to oversee and refine the workplace processes to help with satisfaction and therefore retention and attractiveness to talent.
The head of people typically looks after a team or a department, often reporting to a people manager or director. Those members of staff have direct contact with the board and have access to the funds and the strategic information required to put people-focused initiatives into action. The head of people is normally required to understand and interpret plans and implement them at team level, often as one of several heads of people in a company.
The skills required
A background in delivering bonuses and benefits to teams is a key asset in this role. That can often mean basing benefits on individual assessments to create focused, personalized schemes, or it could be a generalized task over complete teams. You are expected to implement strategies and initiatives that drive cultural change throughout the business, as dictated by the board and your line managers. Whether they go into detail on how these are implemented or you are expected to interpret them into actions depends on the policy of the company.
Experience within the industry the company operates in is useful as employees in different sectors have different expectations and motivations. You must be able to demonstrate that you can implement complex initiatives that have been possibly decided without your input.
Typical roles we recruit for
ROLES
Head of People Jobs in Colchester
One of the UK's fastest growing towns, Colchester is located in Essex, approximately 60 miles from London and 30 miles from Stansted Airport. A popular choice for those who choose to commute to the capital for work, Colchester also offers a variety of Head of People opportunities within its local area.
Colchester is often called the oldest town in Britain, and its market is also one of the oldest in the country. It was granted its first royal charter in 1189 and by the end of the 14th century, it had become an important location for the manufacture of woollen cloth.
Further growth of the textile industry occurred in the late 16th century when Flemish weavers immigrated to the area, bringing with them new methods of cloth making.
With the start of the Industrial Revolution, Colchester's economy began to expand and was no longer based on textiles alone. In 1865, Standard Ironworks was started by James Noah Paxman - this would later become Paxman Diesels.
From the beginning of the 20th century, the textile industry began to decline. These days, the town's economy has shifted away from agriculture and industry, and has moved towards the service sector, although a number of manufacturing facilities still exist in the area.
Many of the top employers in modern Colchester are in the public sector, including Colchester Borough Council, the University of Essex and the local NHS trust.
The IT sector also provides a number of jobs and so does the financial industry. Meanwhile retail is one of the fastest growing sectors in the area.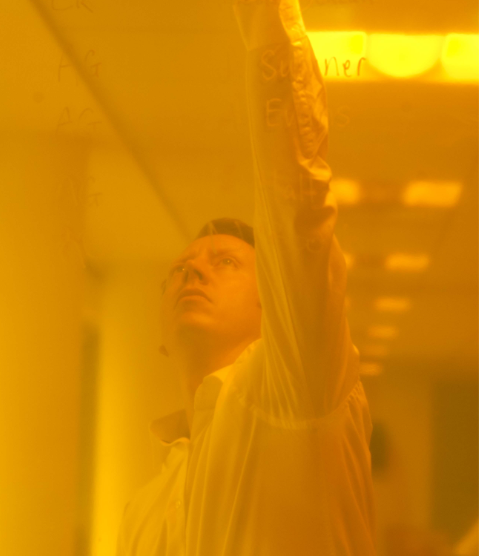 Whether you are a client or a candidate, getting to know you helps us to understand and anticipate your needs. Why not get in touch and see just what we can do for you today?