Implementation Lead - South Shields
Implementation Lead Jobs
Having great plans for any project is only half the battle – plans need to be put into action and it needs to be done well with oversight and continuous monitoring. This is where the implementation lead is a useful stage in the project's personnel structure. They have a simple goal – to make sure the plans that need to be completed have enough staffing, time and resources to happen on budget. They often work alongside senior project managers, who rely on them to realise their specific project elements in line with the strategic aims of the company.
In some companies the implementation lead is the equivalent to a board level employee, and has decision-making powers or at least the ability to influence the board. Other companies treat the implementation lead as a team leadership role, with the experience to see tasks through to completion but receiving specific instructions from a manager or director.
The skills required
Implementation leads are usually drawn from the ranks of team leaders and project managers to focus on specific activities, for example a design, a model, and idea, a specification, a standard or a policy. Whereas the project manager and/or director is often focused on the bigger picture, the implementation lead will more likely be working directly with the employees who are putting those plans into action. That means the implementation lead has to be a great communicator and has to be able to deal with employees at all rungs of the ladder.
Experience in the appropriate sector will naturally count for a lot in your search for an implementation lead role. However, management experience is not always a pre-requisite for some companies, who would value your deep understanding of the discipline you are implementing more highly, as long as you can demonstrate an aptitude for giving and taking instruction.
Typical roles we recruit for
ROLES
Implementation Lead Jobs in South Shields
South Shields sits at the mouth of the Tyne in Tyne and Wear, about 8 miles (13 km) downstream of Newcastle-upon-Tyne and Gateshead, and about the same distance north of Sunderland. Although mining, shipbuilding and docks played a massive role in the town's emergence during and after the Industrial Revolution, much of these industries has now been closed down, and the town relies on the service sector for local jobs. More likely, however, South Shields' inhabitants will commute to Newcastle or Sunderland for their working lives. The port is still active, and although it is a shadow of its former self, seems to be growing.
The town punches above its weight when it comes to the list of famous people who were born or brought up there. The director of Alien, Prometheus, Thelma and Louise and Gladiator, Ridley Scott was born there, as were F1 genius Sir Frank Williams, Python Eric Idle, novelist Catherine Cookson and comedian Sarah Millican. At least some of them still have their Tyneside accents!
If you're looking for Implementation Lead jobs in South Shields, it might be worth expanding your search a little to take in the surrounding towns and cities and perhaps even to look for related jobs rather than an exact match. Although the docks are active, there will be more diversity in Newcastle, Sunderland and Gateshead. Please ask our consultants if you are interested, as they will be able to do a more general search and flag up other positions that might be of interest.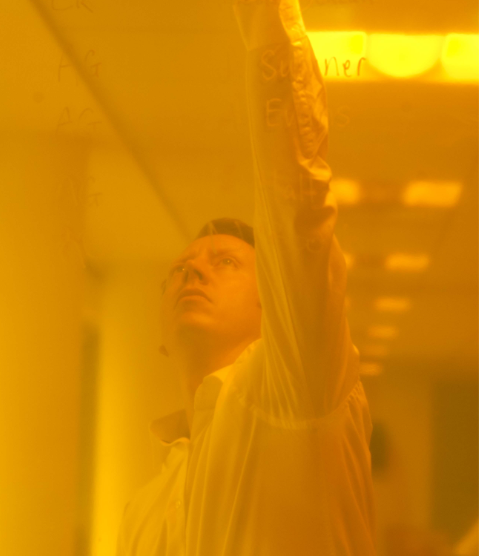 Whether you are a client or a candidate, getting to know you helps us to understand and anticipate your needs. Why not get in touch and see just what we can do for you today?