Implementation Lead - Stockton-on-Tees
Implementation Lead Jobs
Having great plans for any project is only half the battle – plans need to be put into action and it needs to be done well with oversight and continuous monitoring. This is where the implementation lead is a useful stage in the project's personnel structure. They have a simple goal – to make sure the plans that need to be completed have enough staffing, time and resources to happen on budget. They often work alongside senior project managers, who rely on them to realise their specific project elements in line with the strategic aims of the company.
In some companies the implementation lead is the equivalent to a board level employee, and has decision-making powers or at least the ability to influence the board. Other companies treat the implementation lead as a team leadership role, with the experience to see tasks through to completion but receiving specific instructions from a manager or director.
The skills required
Implementation leads are usually drawn from the ranks of team leaders and project managers to focus on specific activities, for example a design, a model, and idea, a specification, a standard or a policy. Whereas the project manager and/or director is often focused on the bigger picture, the implementation lead will more likely be working directly with the employees who are putting those plans into action. That means the implementation lead has to be a great communicator and has to be able to deal with employees at all rungs of the ladder.
Experience in the appropriate sector will naturally count for a lot in your search for an implementation lead role. However, management experience is not always a pre-requisite for some companies, who would value your deep understanding of the discipline you are implementing more highly, as long as you can demonstrate an aptitude for giving and taking instruction.
Typical roles we recruit for
ROLES
Implementation Lead Jobs in Stockton-on-Tees
Stockton-on-Tees is a large town to the west of Middlesbrough, which is historically notable as being one end of the Stockton and Darlington Railway, the first commercial railway in the world, which opened in 1825. The railway wasn't built for fun, though – Stockton was an important industrialised town that had a thriving shipbuilding industry as well as a market that attracted people from miles around. Other industries connected to shipbuilding, such as rope-making and sail-making, also prospered. Two years after the railway was opened, in 1827, another world-changing event took place in Stockton – the strikeable match was invented by local chemist John Walker.
Heavy industry declined in the post-war period, and Stockton residents were more likely to commute to Middlesbrough, Hartlepool or Darlington to work than to work close to home. However in the 1990s and 2000s there was a good deal of redevelopment, with business parks being constructed and a new industry – the call centre – making an appearance here, along with other North East towns and cities. The friendly nature of the local accents is often cited as one of the reasons for the concentration of call centres in this area.
In 2012 Stockton-on-Tees became one of Mary Portas's twelve "Portas Pilot" town centres which are set for regeneration via some government cash and a sprinkling of expertise. The regeneration is hoped to create new jobs and give the retail sector a boost, which could be good news for anyone looking for a Implementation Lead job in the town. With plenty of heavy industry in the immediate vicinity, it's definitely worth having a local search, too.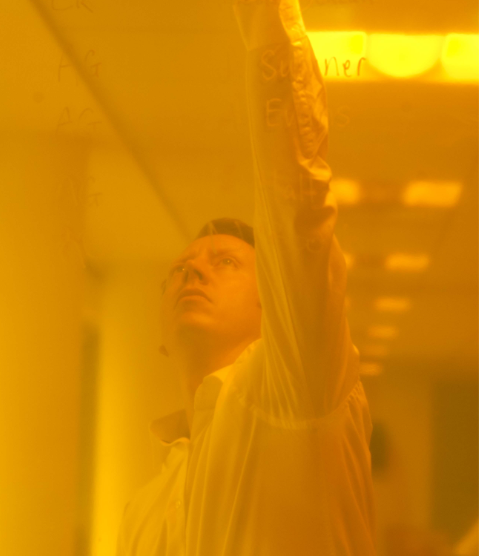 Whether you are a client or a candidate, getting to know you helps us to understand and anticipate your needs. Why not get in touch and see just what we can do for you today?