Master Black Belt - Six Sigma - Stockton-on-Tees
Master Black Belt - Six Sigma Jobs
Now that Six Sigma is a fully entrenched methodology for process improvement, demand for Black Belts and Master Black Belts has created an ecosystem of training and jobs that few would have predicted twenty years ago. Now, the Master Black Belt is an essential component in a Six Sigma project and is responsible for its strategic realization. He or she is also involved with assisting the Black Belts and Green Belts as required, with the ultimate aim of achieving maximum productivity in the process by eliminating errors and inconsistencies throughout.
The scope of the Master Black Belt's role is dependent on the structure of the company, but they can be overseeing a single complex process or a number of straightforward ones, analyzing and improving as they go. There will be close relationships with suppliers and customers, too, as achieving near-perfection involves the whole supply chain.
The skills required
Companies that have adopted Six Sigma methodology usually have an infrastructure in place, and you, the Master Black Belt, will be expected to get up to speed quickly in your work with the team. However, as companies are still adopting the system as they embark on quality drives, you could well be overseeing a process from its inception, which requires even more advanced organizational and interpersonal skills.
You should have risen through the ranks of Six Sigma through Green and Black Belt status, and depending on the role, you may require experience as a Master Black Belt with the relevant qualifications, or you could simply have recently passed the qualification and are looking to make the move. Experience of working in the same industry would of course be a useful attribute to better understand the ecosystem and the way the company works.
Typical roles we recruit for
ROLES
Master Black Belt - Six Sigma Jobs in Stockton-on-Tees
Stockton-on-Tees is a large town to the west of Middlesbrough, which is historically notable as being one end of the Stockton and Darlington Railway, the first commercial railway in the world, which opened in 1825. The railway wasn't built for fun, though – Stockton was an important industrialised town that had a thriving shipbuilding industry as well as a market that attracted people from miles around. Other industries connected to shipbuilding, such as rope-making and sail-making, also prospered. Two years after the railway was opened, in 1827, another world-changing event took place in Stockton – the strikeable match was invented by local chemist John Walker.
Heavy industry declined in the post-war period, and Stockton residents were more likely to commute to Middlesbrough, Hartlepool or Darlington to work than to work close to home. However in the 1990s and 2000s there was a good deal of redevelopment, with business parks being constructed and a new industry – the call centre – making an appearance here, along with other North East towns and cities. The friendly nature of the local accents is often cited as one of the reasons for the concentration of call centres in this area.
In 2012 Stockton-on-Tees became one of Mary Portas's twelve "Portas Pilot" town centres which are set for regeneration via some government cash and a sprinkling of expertise. The regeneration is hoped to create new jobs and give the retail sector a boost, which could be good news for anyone looking for a Master Black Belt - Six Sigma job in the town. With plenty of heavy industry in the immediate vicinity, it's definitely worth having a local search, too.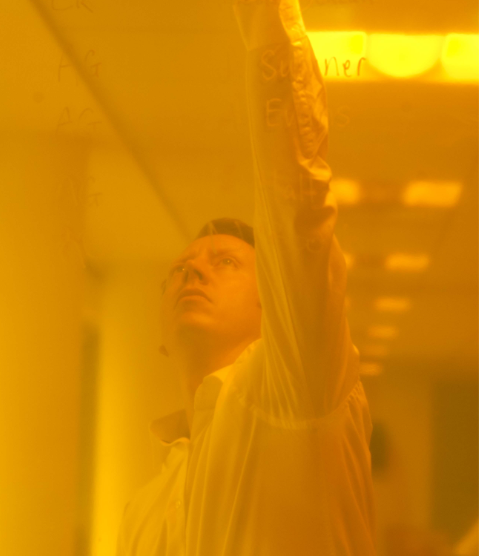 Whether you are a client or a candidate, getting to know you helps us to understand and anticipate your needs. Why not get in touch and see just what we can do for you today?