IT Director - Greater London Area
IT Director Jobs
The implementation of a comprehensive IT system throughout a large company is a massive undertaking that requires a highly skilled and specialized team behind it. Programmers, developers, hardware technicians, project managers, help desk workers and the managers overseeing the individual elements of the project all add up to a significant portion of a company's workforce, and they need to be led strategically by someone on the board whose responsibility is solely with them. That person is the IT director.
The IT director creates an IT strategy from the board's overarching strategy and projections, and works closely with his or her immediate IT managers to ensure the project is delivered. As a board member, he or she may have some access to the company purse to ensure complex IT projects are adequately resourced, but keeping a lid on costs is always a key responsibility; IT budgets spiralling out of control is a common story in business and the public sector.
The skills required
At board level, an IT director could have little experience in dealing with information technology, but will build a team of managers to oversee the work. However, if you have experience of managing IT projects to a senior level, you could be the ideal candidate for many companies whose boards rely on the IT director's expertise and counsel to inform them of the opportunities and limitations of the technology.
Primarily, your job as IT director is to oversee the delivery of either single IT projects or an ongoing series of projects as designated by the board, and your success will be judged on your performance in delivering projects on time and on budget. This can be a highly responsible job, often at the cutting edge of technology, and managing budgets can be difficult. However, with successful implementation, the rewards can be great.
Typical roles we recruit for
ROLES
IT Director Jobs in Greater London
Home to more than 7.5 million people and covering around 1,500 sq km, Greater London is an administrative division that was created in 1965.
Comprising the City of London, as well as the 32 London boroughs, it is often described as the region inside the M25, although this isn't exactly accurate. What's more, it offers a wealth of choice for those seeking IT Director opportunities.
The centre of the British government, Greater London is home to various official bodies and it's also the financial hub of the country, with just some of the big companies based here including Lloyds, Barclays and Citibank. Other top companies with headquarters or other facilities here include Reuters, Ford, Warburtons, Tate & Lyle, Nestle and John Lewis.
What's more, transportation and shipping are essential for keeping Greater London running. Heathrow Airport is one of the busiest airports in the world, seeing around 69 million passengers a year, as well as a significant amount of cargo.
Meanwhile, several mainline rail companies travel into London and Transport for London helps millions of passengers get across the capital every day via bus, Tube, DLR and tram. There's also the Port of London Authority, which deals with commercial freight on the River Thames.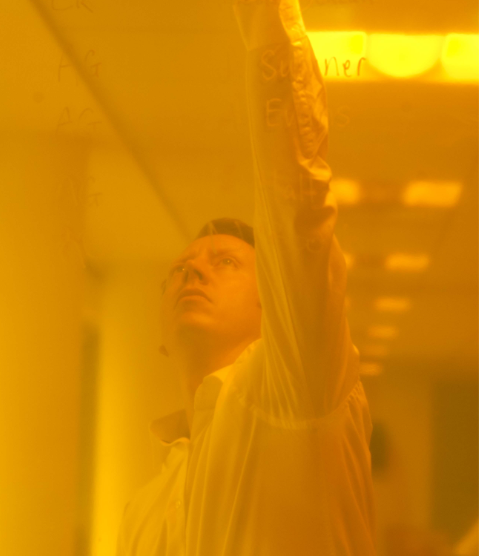 Whether you are a client or a candidate, getting to know you helps us to understand and anticipate your needs. Why not get in touch and see just what we can do for you today?