IT Director Jobs
The implementation of a comprehensive IT system throughout a large company is a massive undertaking that requires a highly skilled and specialized team behind it. Programmers, developers, hardware technicians, project managers, help desk workers and the managers overseeing the individual elements of the project all add up to a significant portion of a company's workforce, and they need to be led strategically by someone on the board whose responsibility is solely with them. That person is the IT director.
The IT director creates an IT strategy from the board's overarching strategy and projections, and works closely with his or her immediate IT managers to ensure the project is delivered. As a board member, he or she may have some access to the company purse to ensure complex IT projects are adequately resourced, but keeping a lid on costs is always a key responsibility; IT budgets spiralling out of control is a common story in business and the public sector.
The skills required
At board level, an IT director could have little experience in dealing with information technology, but will build a team of managers to oversee the work. However, if you have experience of managing IT projects to a senior level, you could be the ideal candidate for many companies whose boards rely on the IT director's expertise and counsel to inform them of the opportunities and limitations of the technology.
Primarily, your job as IT director is to oversee the delivery of either single IT projects or an ongoing series of projects as designated by the board, and your success will be judged on your performance in delivering projects on time and on budget. This can be a highly responsible job, often at the cutting edge of technology, and managing budgets can be difficult. However, with successful implementation, the rewards can be great.
Typical roles we recruit for
ROLES
IT Director Jobs in Rhondda
Rhondda is often known as the Rhondda Valley, and is a collection of mining villages that played a major part in South Wales's economic prosperity in the eighteenth and nineteenth centuries. The coal in the valley was plentiful but difficult to reach, so it required massive investment if it was to become economically viable, and remained largely untapped until the mid-1800s, when just such an effort was undertaken.
Rhondda is located 15 miles (25 km) north west of Cardiff and 20 miles (32 km) east of Swansea, from which ports the coal could readily be shipped around the nation and the world to fuel the Industrial Revolution. This led to a huge growth in population in the area, which went from less than a thousand in the 1851 census to 17,000 twenty years later and 160,000 by 1921. However the decline in coal mining thereafter also led to a decline in population, which now stands at around 60,000.
Commercially, the modern Rhondda Valley is dominated by smaller businesses and local retail areas, with moderate amounts of manufacturing going on. The picturesque appearance of the mountains and hills makes it a desirable place to live for workers from Swansea, Newport and Cardiff who prefer to retreat away from the frenetic pace of the city. The topography of the area means it's less than ideal for locating logistics or supply chain operations. The valley is served by A road and B roads, with the M4 passing the Welsh coast's cities the only motorway for miles around. If you're looking for IT Director jobs in Rhondda, it might be worth searching in these cities, although it's not unknown for such positions to become available.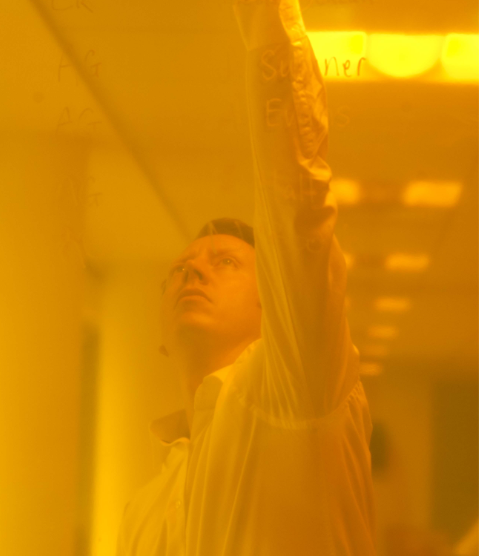 Whether you are a client or a candidate, getting to know you helps us to understand and anticipate your needs. Why not get in touch and see just what we can do for you today?