Master Black Belt - Six Sigma - Aldershot
Master Black Belt - Six Sigma Jobs
Now that Six Sigma is a fully entrenched methodology for process improvement, demand for Black Belts and Master Black Belts has created an ecosystem of training and jobs that few would have predicted twenty years ago. Now, the Master Black Belt is an essential component in a Six Sigma project and is responsible for its strategic realization. He or she is also involved with assisting the Black Belts and Green Belts as required, with the ultimate aim of achieving maximum productivity in the process by eliminating errors and inconsistencies throughout.
The scope of the Master Black Belt's role is dependent on the structure of the company, but they can be overseeing a single complex process or a number of straightforward ones, analyzing and improving as they go. There will be close relationships with suppliers and customers, too, as achieving near-perfection involves the whole supply chain.
The skills required
Companies that have adopted Six Sigma methodology usually have an infrastructure in place, and you, the Master Black Belt, will be expected to get up to speed quickly in your work with the team. However, as companies are still adopting the system as they embark on quality drives, you could well be overseeing a process from its inception, which requires even more advanced organizational and interpersonal skills.
You should have risen through the ranks of Six Sigma through Green and Black Belt status, and depending on the role, you may require experience as a Master Black Belt with the relevant qualifications, or you could simply have recently passed the qualification and are looking to make the move. Experience of working in the same industry would of course be a useful attribute to better understand the ecosystem and the way the company works.
Typical roles we recruit for
ROLES
Master Black Belt - Six Sigma Jobs in Aldershot
Aldershot is a town that has grown up around the British army. It was a small village surrounded by barely useable land until the Crimean War, when a military base was located there. Within a few years the population had exploded from less than a thousand to around 16,000, which is about half its current population. It is known as the home of the British Army, and several regiments are based there.
The Hampshire town is located about 30 miles (50 km) south west of the centre of London, 7 miles (12 km) west of Guildford and 16 miles (26 km) south east of Reading. It is at the centre of a large conurbation that takes in Farnborough, Farnham, Fleet and Camberley, and together the population is close to a quarter of a million. Immediately to the north of Aldershot is Farnborough, home of one of the UK's most important air shows, which is both a trade fair for military and civilian aircraft and a public spectacle.
While Aldershot is dominated culturally and, to some extent, geographically by the barracks, there is a static population living in the town and its adjacent neighbours, and there is a diverse range of industry in the area. Logistics and Supply chain professionals looking for Master Black Belt - Six Sigma work should therefore find rich pickings in Aldershot. It's well connected to the transport network, with the M3 passing to its north and a comprehensive rails service. And failing that, you might be able to hitch-hike on a tank.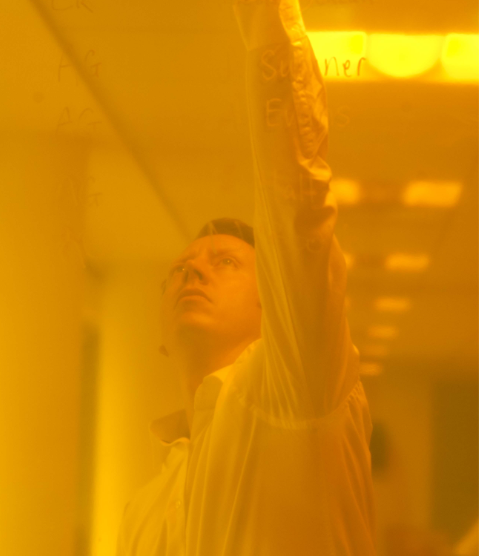 Whether you are a client or a candidate, getting to know you helps us to understand and anticipate your needs. Why not get in touch and see just what we can do for you today?