Materials Planning Manager
Materials Planning Manager jobs
The need to keep materials coming into the factory in any production enterprise is clearly an essential element in the success of the business. But the way they are ordered is essential for the profitability of the company. Routinely order too much too soon and the need for larger, more expensive stock rooms or hoppers will be required. Unfortunately this is the default for many companies who subscribe to the bird in the hand way for thinking. They might not realise how poor planning is eating into their profitability.
The materials planning manager will be in charge of a company's, or a single production line's, incoming materials. He or she will need to find the optimum level of materials purchase and ensure that it arrives as close to the time of need as possible to make best use of storage space. The job will also be a link between the demand-side elements – customers and later stages of the production chain – and the suppliers of materials and components essential for productivity.
The planning manager will need to feed changes in demand through to the suppliers in a timely manner to ensure continued production. At the very least, this will mean ensuring there is a supply of materials, but wherever possible it will mean calculating the optimum way of getting the materials in terms of delivery loads, storage costs and staffing needs.
The skills required
The key skill of the materials planner will be the ability to understand data from a variety of sources and to act upon it in the company's and the customers' best interests. Typical sources will be sales teams, customer order information and regular ongoing productivity data, but there could be some degree of analysis or liaison with forecasters to predict future trends, peaks or troughs that will need to be converted into materials orders from the suppliers.
Excellent communication and interpersonal skills will help with the job too. There will be as much understanding of these diverse sources of information as there is explanation to the relevant parties. When orders are complex or liable to change, it is vital that communication channels are kept open and accurate.
Regional Facilities Manager - London Area
Buckinghamshire, High Wycombe
Regional Manager, Facilities Manager - High Wycombe Competitive Salary Bonus structure Role Profile Cast UK are working exclusively with one of our exciting partners, who are a fast-paced, we...
Expediter (12 months)
Temporary Expediter (12 months)Skelmersdale£ Competitive Hourly Rate Calling all Expediters or Project Buyers looking for a unique and exciting opportunity! Would you like to support the delivery of ...
Head of International Distribution Development
Milton Keynes, Buckinghamshire
Head of International Distribution Development Milton Keynes Competitive Salary Excellent Benefits Are you looking for new opportunity working in a fast-paced, highly developing environment? Somewhe...
Safety & Risk Consultant
£50000.00 - £55000.00 per annum
Safety & Risk ConsultantLondon £50000 - £55000Role Profile: Cast UK are delighted to have partnered with a key customer of ours as they look to strengthen their health and safety team. This fantastic...
Operations Manager
£45000.00 - £50000.00 per annum Benefits
Operations Manager - Liverpool - £45,000 - £50,000 BenefitsWE NEED YOU Who you'll be working for:My client is a growing Homeware business, with an ever growing operation based in Knowsley. What's in...
Operations Manager
Birmingham, West Midlands
£60000.00 - £65000.00 per annum car allowance bonus
Operations Manager, Aston, £60,000 - £65,000 per Annum. Car allowance BenefitsDo you want the opportunity to work for a global business with a real family feel?What's in it for you?The business I'...
Purchasing Manager
Oldham, Greater Manchester
£45000 - £48000 per annum
Purchasing Manager £45,000 - £48,000 plus benefits Oldham Who you'll be working for:Our client is a successful global business with a diverse customer base across a range of industries. You will...
Maintenance and Safety Manager
Birmingham, West Midlands
£55000.00 - £65000.00 per annum
Maintenance & Safety Manager Birmingham £ 55000 - 65000Role Profile: Cast UK are delighted to have partnered exclusively with a key customer of ours as they look to strengthen their health and safety...
Hub Manager
High Wycombe, Buckinghamshire
£32000.00 - £35000.00 per annum plus benefits
** AMAZING JOB OPPORTUNITY - Hub Manager - Guildford ** ???? Do you want to be part of a rapidly growing business, with great opportunities for progression? Do you want to work for a company that's in...
Indirect Buyer (Temporary to Permanent)
Stockport, Greater Manchester
£25000 - £28000 per annum
Indirect Buyer (3-6 months, temp to perm)Stockport£25,000 - £28,000 Are you currently working in a Purchasing role and are keen to develop your experience within Indirect Procurement? Or are you a ...
Typical roles we recruit for
ROLES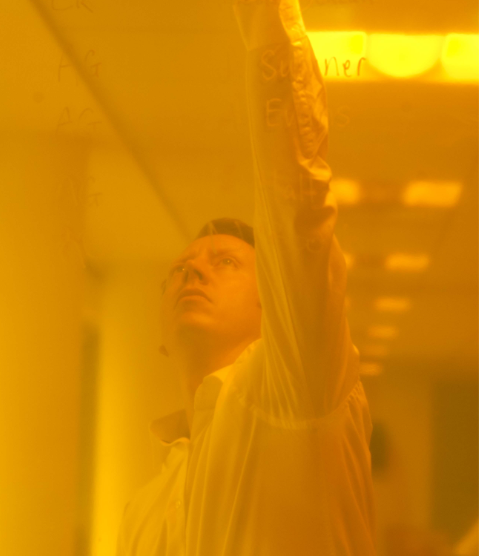 Whether you are a client or a candidate, getting to know you helps us to understand and anticipate your needs. Why not get in touch and see just what we can do for you today?