Portfolio Manager - Dartford
Portfolio Manager Jobs
Business change and transformation has to be thoroughly planned, organized and monitored during execution if they are to be successful and efficient. A team needs to be put together, and progress needs to be regularly reported to the board. In many companies the portfolio manager is the person with these responsibilities. They oversee several workstreams or perhaps an entire company's ongoing programmes, depending on its size.
The portfolio manager is also a line manager of the team putting the programme into action, including its analysts. How or she is in regular contact with these practitioners and acts as the channel of communication between the process staff and the board. Because he or she is in charge of several workstreams, they also need to monitor how they influence and interact with each other. The job carries a good deal of responsibility as the head of process.
The skills required
Portfolio managers are highly experienced business change and transformation professionals, and companies need to see a solid track record of delivery of multiple simultaneous workstreams to qualify for the position. You need a methodical and logical mindset too, as you are overseeing workstreams that could be distant geographically or in terms of physical similarities, where confusion can sink portfolio managers who are not on top of things.
Experience of managing portfolios in the same sector as the job advertised will be a distinct advantage, as differences between sectors can make a huge difference to how a project is managed. While most companies demand experience in a management role, others recognize that managers have to start somewhere and are looking for experienced deputies, senior staff and other such positions so they can absorb them into their own company structures.
Typical roles we recruit for
ROLES
Portfolio Manager Jobs in Dartford
At the eastern side of the London conurbation, just to the south of the Thames, a few hundred metres of agricultural land separate the city from its neighbour Dartford. As the crow flies, Dartford is about 14 miles (23 km) from the centre of London. The M25 cuts right through the middle of the town and becomes the Dartford tunnel if you're heading north (anticlockwise) or the Queen Elizabeth Bridge if you're heading south (clockwise). Interestingly, the tunnel and bridge are not technically part of the motorway – they form the A282 so that vehicles not permitted to use the motorway can use them – so the M25 is not a complete loop.
Dartford has a long industrial history, with brewing, paper-making, cement making, lime-burning, chalk mining, chemical manufacturing and heavy engineering all going on, with a ready market just up the river in London. However, as the twentieth century wore on, most of these industries died out and Dartford's service sector got stronger, alongside plentiful light industry. Nowadays there are several trading and industrial estates around the town, and the old Blue Circle Cement factory was demolished and the land used for the huge Bluewater shopping centre. Next to the river is Littlebrook oil-fired power station.
With plenty of industry sill in existence in the town, fantastic connections and one of the UK's largest shopping centres on its doorstep, Dartford is a prime location for Portfolio Manager jobs. It is also a large town, whose population tops 85,000, or 100,000 if the whole borough is taken into account. Opportunities in the logistics sector could hardly be more promising than those presented by Dartford's profile.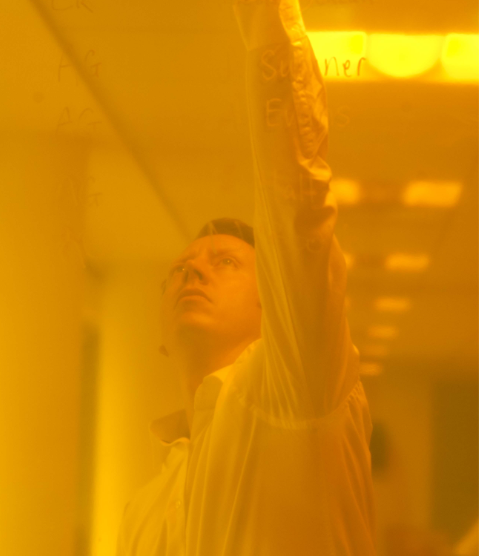 Whether you are a client or a candidate, getting to know you helps us to understand and anticipate your needs. Why not get in touch and see just what we can do for you today?